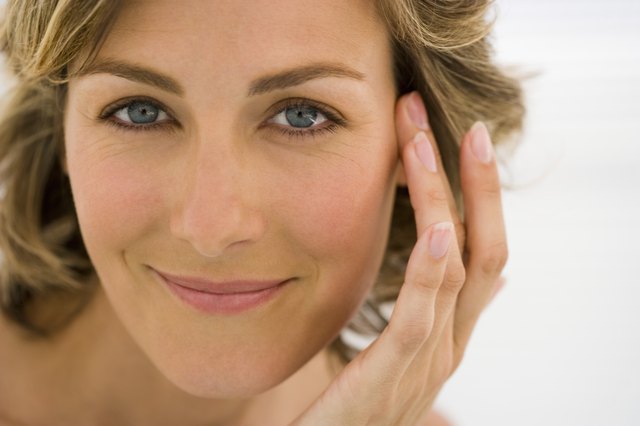 We all do it. We stare in the mirror, pull at our skin to erase lines and frown at our pores. We push up our cheeks to make them look tighter and younger, and then let out a loud sigh when things go back to normal.
It doesn't have to be this way. While maintaining a good skin care regimen over time is key to radiant skin longevity, there are a few tricks that take just minutes to instantly reduce the signs of aging, giving your face a fresh and youthful glow.
You can do a honey mask at home or on the go. Even hotel rooms tend to have packets of honey in the room.

Tracy O'Connor of eHow's "Beauty Lab" and video producer for L'Oreal
Oxygen Therapy at Home
We need hydration and oxygen to keep our skin looking dewy fresh. For an instant boost before a red carpet event, celebrities flock to Kate Somerville Skin Health Experts in Los Angeles for the clinic's most popular treatment, the 60-minute DermalQuench Oxygen Treatment.
"This treatment combats the visible signs of aging -- wrinkles, uneven tone and sagging skin," said Somerville, whose clients include Lea Michelle, Olivia Wilde and Anna Paquin. "It delivers rich nutrients, intense hydration and a blend of age-defying ingredients deep into the skin."
If you don't live in the City of Angels, you can still experience some of the product at home. Somerville's DermalQuench Liquid Lift is the bottle form version of the famed treatment. It can be applied in seconds just twice a day. Somerville says this product delivers deep hydration that can improve the look of elasticity and tone in skin and enhance its glow.
"The great part of both the product and the clinic treatment is that there is no downtime and results are immediate," said Somerville.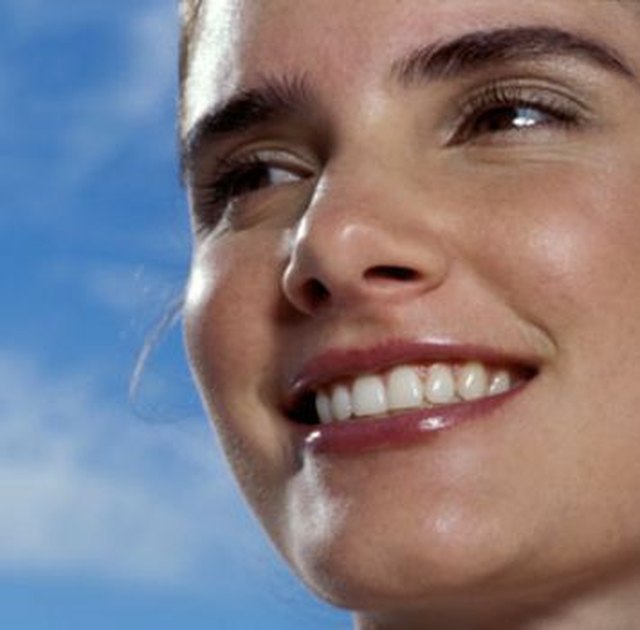 Exercise Your Face
We run, lift, squat and sit-up our ways to younger, better looking bodies. Facial skin can stand the same kind of exercise.
The NuFace Trinity, created by Carol Cole, creates microcurrent waves that stimulate the muscles under your skin. This little futuristic-looking machine also increases circulation and promotes elastin and collagen production, which lessens as you age. According to Cole, boosting elastin and collagen results in younger, more vibrant-looking skin.
"It's like Pilates for your face," Cole said. "The more often you use the device, the more toned your muscles will become and the longer the lift will last.
This treatment is available at luxury spas across the country and for home use. Whether you use it a minimum of five minutes or a maximum of 20 minutes at a time, you should instantly see results without having broken a sweat.
Want proof? Cole suggests starting with one side of your face. Before moving on to the other side, check yourself out in a mirror. You will see the difference the products makes on one side in just a few minutes.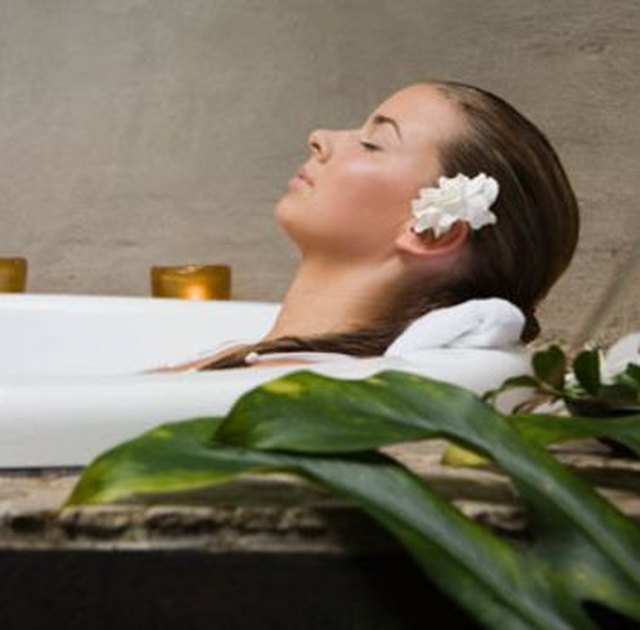 Sweet Submission
Honey is great in tea, on toast, in sweets and on your face. Yes, on your face.
"Honey helps with the overall health of the skin improving the radiance, tone, texture, color and balance," said Tracy O'Connor of eHow's "Beauty Lab" and video producer for L'Oreal. "A honey mask nourishes the skin, plumps the skin cells instantly by stealing water from the air and infusing it into the skin, kills bacteria and evens skin tone. My skin instantly glows, is softer, more radiant and younger looking afterwards. Fine lines and tiredness vanish."
Thick, golden honey has been used for centuries to help improve the complexion of skin. A honey mask is one of the easiest, and most budget-friendly, at-home treatments.
"You can do a honey mask at home or on the go," O'Connor said. "Even hotel rooms tend to have packets of honey in the room. You can even grab one on an airplane if you need a quick fix after a long flight."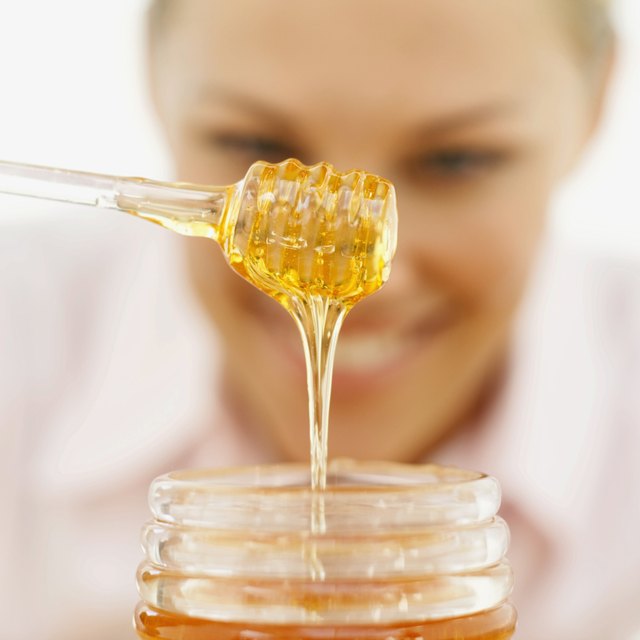 Peel Back the Signs
While a chemical or laser peel might seem scary -- who can forget poor Samantha Jones and her veil on "Sex and the City" -- sometimes it's just what the doctor ordered.
Dr. Stuart H. Kaplan is a Beverly Hills dermatologist and assistant clinical professor at UCLA Medical Center. He's helped perfect the skin of A-list stars like Jennifer Garner, Emmy Rossum, Marcia Cross and Marisa Tomei. To get that youthful Hollywood look, Kaplan prescribes his own Kaplan MD Cell Renewing Microfoliant and Cellular Rejuvenating Concentrate. When used together nightly, the products should produce a refined, radiant look to the skin.
If you have a couple of days before a big event, Kaplan suggests boosting the effect of these products with a light chemical or laser peel. Your skin will peel for two to three days, but recovery can be speedy if you tend to your skin properly by staying out of the sun, using good skin care products, and wearing sunscreen.
"A peel takes care of fine lines, tightens pores, light freckles and age spots and promotes collagen regeneration giving your complexion an overall 'freshening'," Kaplan said. "The Kaplan MD Skincare helps speed up the healing process and changes the overall quality and texture of your skin for a healthy, radiant glow. It refines, nourishes and replenishes the skin from within the dermis with organic extracts, plant stem cells and collagen boosting peptides."
Brighter Skin
Dull skin is a telltale sign of aging. But faster than you can make water boil, you can brighten your skin and take away the years. You just need the right product.
Liz Earle's Naturally Active Skincare Brightening Treatment Mask is a two-minute solution to dull skin. If you are really strapped for time, it can even be done in 30 seconds.
"It's packed with radiance-restoring and revitalizing naturally active ingredients including soothing organic aloe vera, purifying white clay and toning witch hazel plus green mineral silt to nourish, camphor oil to stimulate the skin and sweet almond oil to soften and smooth," said Earle, founder of the skincare line. "Once you wipe it away, you'll experience brighter and more luminous skin."
Precautionary Steps
It's always better to be on the offensive rather than the defensive when it comes to skin care. According to skin care expert Kate Somerville, these steps can help you establish a healthy regimen before those wrinkles sneak up on you.
Wear sunscreen. External protection is the most important element for healthy skin because UV exposure results in skin aging and can also cause skin cancers. Unfortunately, the sun degrades our collagen and elastin and affects our body's ability to create healthy new cells.
Hydrate. This includes drinking plenty water, getting your omega 3s and, of course, moisturizing.
If you don't exfoliate ... start. Getting rid of the dead layer of skin cells are crucial for a brighter complexion.
Change your lifestyle and establish healthy habits. Late nights, smoking, excessive use of alcohol, an unhealthy diet and lack of exercise will all take a huge toll on your skin.