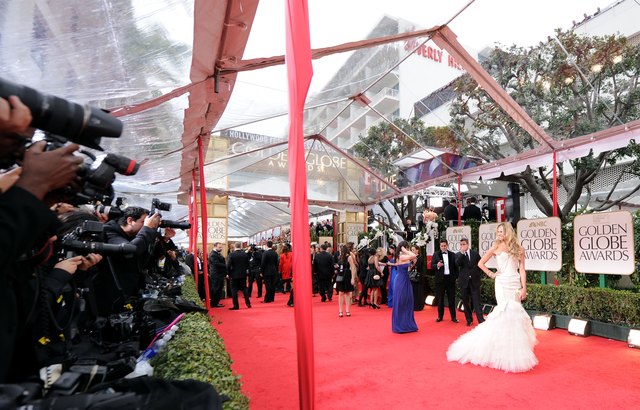 Imagine starting your year not only with the proverbial fitness or weight loss goals, but knowing you'll soon strut yourself before millions and your appearance may make tabloids, talk shows and the evening news. Welcome to the awards season for celebrities. One common response to such pressure? Bring on the diet.
Although some diets pose risks and may offer only a short-term solution, they form a reality that seems unlikely to change, particularly among weight-conscious celebrities, says Robyn L. Goldberg, a registered dietitian whose Beverly Hills, California, practice stands in the thick of stardom. "People in the limelight want to look their best," Goldberg said in an interview, "and unfortunately, many of these individuals don't have healthy relationships with food in general."
Learning the facts about popular celebrity diets may inspire you to make more healthy lifestyle decisions, even if you have no plans to don a daring dress or a form-fitting tux in front of the cameras.
People in the limelight want to look their best. And unfortunately, many of these individuals don't have healthy relationships with food in general.

Robyn L. Goldberg, Beverly Hills, California-based registered dietitian
Detox Diets
Detox, or "cleansing," diets, have been popular periodically since alternative health practitioner Stanley Burroughs published "The Master Cleanser" in the 1940s.
Now called "Master Cleanse" or "Lemonade Diet," it involves a fast for three days or longer. Throughout the period, you consume a mixture of lemon juice, water, cayenne pepper and pure maple syrup, herbal laxatives and no solid foods. Many partakers also conduct daily saltwater flushes — the guzzling of salt water to induce bowel movements.
Singer, songwriter and actress Beyonce Knowles announced on the Oprah Winfrey show that she lost 20 pounds with Master Cleanse in preparation for her starring role in "Dreamgirls," released in 2006. Radio personality Robin Quivers credits the liquid fast for her 73-pound weight loss.
While proponents of detox diets tout benefits that include a toxin-free digestive tract, reduced food cravings and boosted energy as well as weight loss, the effectiveness and safety of these diets remain unproven.
" The digestive system is designed to cleanse the body naturally, so fasting, even if it worked, isn't necessary," said Goldberg. "One problem with cleansing is that you're not eating solid food or sufficient nutrients. Your weight loss will be fluid, not fat. And because you're not taking in adequate calories, your energy level will be suboptimal."
Detox diets also rid the body of good bacteria that protects your body from disease, Goldberg says, and they eliminate electrolytes — minerals necessary for proper organ and muscle function. Severe electrolyte deficiencies are life-threatening.
For celebrities who are bound and determined to "detoxify" for slimness, Goldberg recommends the Blueprint Cleanse, which involves consuming fresh-squeezed juices with or without organic meals and snacks for several days or longer. You may choose the juice-only plan for one to three days — a potentially useful option immediately before awards shows — or "juice 'til dinner," which includes juices and one two-course vegetarian meal per day. The vegan juices and meals are delivered to your workplace or home daily. Talk about star treatment!
With Blueprint's fresh-squeezed juice blends you get some specific vitamins and minerals, says Goldberg. With the smoothies, you get fiber because the fruit is blended and you're not excluding the pulp. This is a bonus because most commercial juices contain little fiber — if any — and more sugar than whole fruits and vegetables. Skimping on fiber can cause a slew of complications, including blood sugar imbalances, appetite increases and constipation.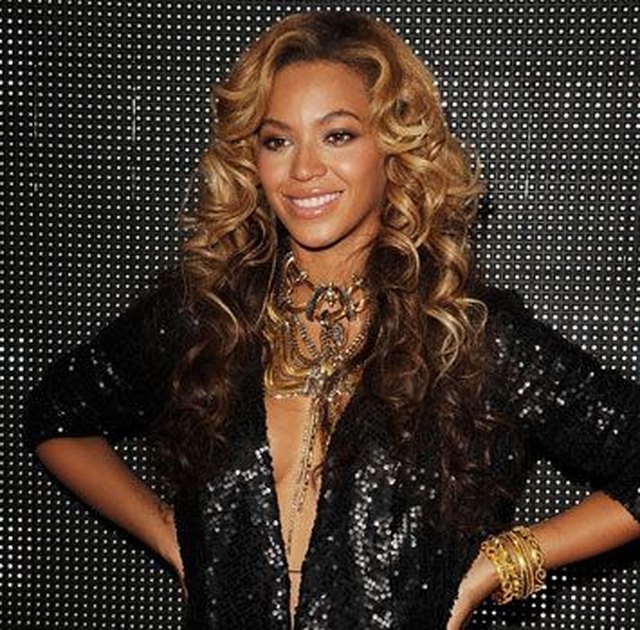 Low-Carb Diets
Low-carb diets promise weight loss by limiting your intake of carbohydrates — your body's main fuel source — which are prevalent in breads, fruits, vegetables, sweets, processed snacks and dairy products. These diets are based on the premise that the hormone insulin, which your body produces after eating carbohydrates, prevents fat from breaking down. Proponents claim that eating fewer carbohydrates lowers insulin production, causing your body to use stored fat for energy.
"Celebrities are often drawn to low-carb diets due to intense pressure in the industry to lose weight quickly for various roles or appearances," said Minh-Hai Tran, a Seattle-based registered dietitian, certified sports specialist in dietetics, and nutrition coach at Mindful Nutrition. "But the problem is low-carb diets are successful at just one thing — short-term weight loss."
Various low-carb regimens have gained popularity since the mid-1800s, when casket-maker William Banting published his low-carb weight-loss success in the "Letter of Corpulence." And like cleansing plans, their popularity continues regardless of unproven long-term success and numerous potential health risks.
The Atkins Diet, a well-known low-carb plan, starts by drastically limiting your daily carbs to the amount found in about 1.3 slices of bread or a half cup of oatmeal. The remaining food options include protein-rich foods such as beef, chicken and eggs; high-fat foods such as butter, oil and cheese; and non-starchy vegetables, like leafy greens and celery.
The Atkins phenomenon has catapulted numerous spin-off diets and the general notion that cutting carbohydrates and eating more protein will facilitate weight loss.
"People forget that these foods have calories, too," said Goldberg. "Another problem with low-carb diets, be it Atkins, South Beach or the Zone, is they tend to lack fiber, so one can become constipated."
Low-carb diets also limit the consumption of nutritious foods such as corn, bananas and potatoes. And the weight lost via these diets comes at a price. "By severely restricting carbohydrates," Tran says, "the body is forced into ketosis, a condition where the body produces more acidic compounds called ketones for energy. This creates strain on both the liver and the kidneys, and may also compromise bone health and fertility."
Other common side effects include bad breath, reduced energy, dizziness, nausea and reduced exercise capabilities. Because the diets allow a fraction of the recommended daily minimum of 130 grams of carbohydrates, says Tran, brain function also suffers — not ideal when it comes to presenting awards or acceptance speeches.
While limiting carbohydrates might help celebrities slim down fairy quickly, weight loss derives from fluid and muscle loss, says Tran. This raises the risk of dehydration, later weight gain and low levels of glycogen — stored carbohydrates essential for endurance. In other words, the energy required for partying in heels, staying up late and interacting with the media runs low.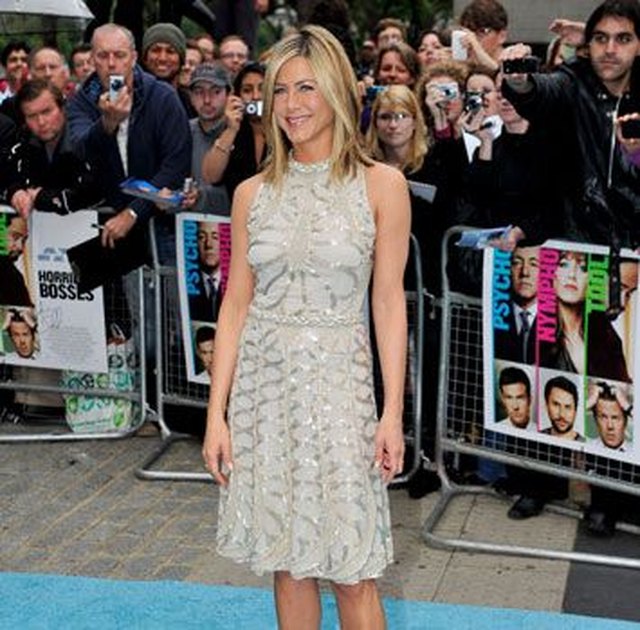 Trending Phase Diets
Phase diets move the dieter through various stages, each with its own restrictions and guidelines. Those trending as of early 2012 included the 17-Day Diet, the brainchild of family physician Dr. Michael Moreno, and the Dukan Diet, created by Dr. Pierre Dukan, a French physician and nutritionist.
The first 17-day phase of the 17-Day Diet limits dieters to 1,200 calories per day, with no carbohydrate-rich foods after 2 p.m. and 17-minute periods of exercise — usually walking. Shifting the caloric intake from one 17-day phase to another keeps your body and metabolism guessing and prevents you from reaching a weight-loss plateau, according to Moreno.
Several experts, including WebMD director of nutrition Kathleen Zelman, say there is insufficient evidence to support the idea that the body's metabolism may be tricked into burning fat, but they still offer positive assessments of the 17-Day Diet.
"Experts give thumbs-up for the food choices, overall message of clean eating, avoiding unhealthy carbs, enjoying foods that you love, and regular exercise," Zelman wrote in a review of the 17-Day Diet for WebMD.
For Goldberg, however, the bare minimum number of calories represents a red flag. She says the average person — even if bedridden — needs at least 1,000 calories each day just for basic organ function.
"Gender, age, genes and activity level all determine how many calories are needed," she said. "Everyone's different, but 1,200 is generally deficient."
Consuming too few calories can cause low energy and mood swings, an increased risk for kidney stones and heart problems, and metabolic damage.
Tran also has reservations about the diet.
"Although the overall quality of foods is fine," she said, "the 17-Day Diet is just another diet with the same health risks as all diets: hunger, low-energy, obsessive food thoughts, compromised metabolism and binge eating."
The Dukan Diet, which takes dieters through phases of low-carb eating, beginning with a phase much like the Atkins Diet, has also received a lot of attention in the media. Tabloids speculated that Princess Catherine, the duchess of Cambridge, lost her pre-wedding weight on the Dukan Diet, although Buckingham Palace denied the reports. Dukan himself says that actress Penelope Cruz lost her baby weight on his diet. For long-term maintenance, Dukan suggests eating oat bran daily and having one pure-protein day each week.
"At the surface, the four diet stages might make the Dukan diet appear sustainable, but don't be fooled," said Tran. "This is an extremely restrictive diet. The health risks in the first two stages are similar to other low-carbohydrate diets: constipation, fatigue, bad breath and low energy. Health risks in the third and fourth stages include continued hunger, obsessive thinking about food and binge eating."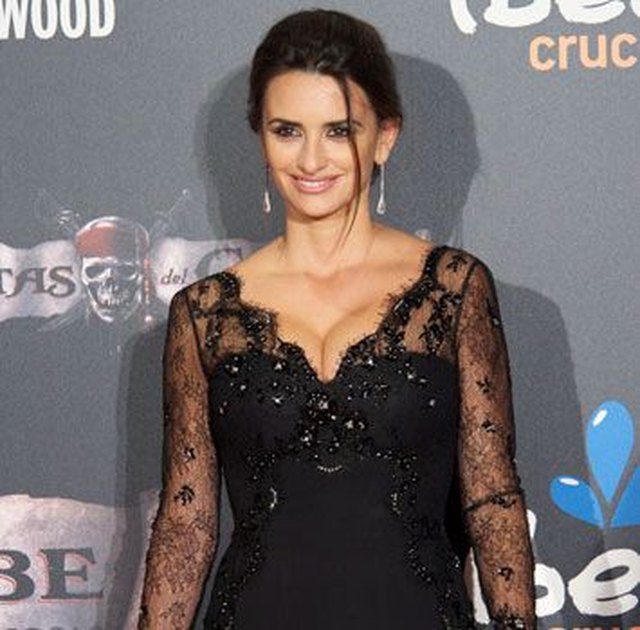 The Wisest Choice
A better alternative to restricting solid food, calories or carbs?
"Forget dieting and put health and overall well-being first," said Tran. "Instead of looking for answers outside of yourself, such as another diet, practice tuning within, by noticing how your body feels."
While not a quick-fix, a shifted attitude and healthier overall lifestyle allows the body to achieve a naturally healthy weight. It also prevents the need for sudden slimming days before an event like a wedding or the Oscars.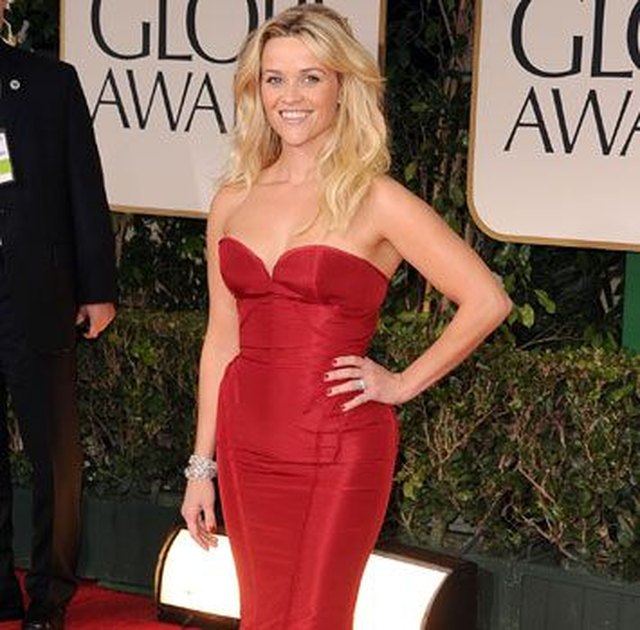 Gearing Up for a Big Night: Simple Slimming Strategies
More water, less salt. "I suggest weight conscious celebrities to increase their water and watching sodium intake for a bunch of days before events," said Robyn L. Goldberg, a Beverly Hills, California-based registered dietitian. Both steps minimize bloating. Staying well hydrated also guards against fatigue and lethargy.

Up your fiber. To keep your blood sugar in check — and promote sustained energy and appetite control — Goldberg recommends emphasizing fiber-rich foods, like beans, lentils, oatmeal, whole grain pasta and raspberries. If you're sensitive to fiber-rich foods, or normally eat a low-fiber diet, avoid high-fiber foods and sudden fiber increases for a day or two before an event to prevent gas and bloating.

Keep a food diary. Rather than dieting, Minh-Hai Tran, a registered dietitian based in Seattle, recommends eating mindfully and keeping a record of what and when you eat every day. "Start eating at a moderate hunger, and try stopping at a moderate fullness," she says. Eating in a relaxing setting at a slow pace also boosts mindfulness. Mindful eating is associated with positive weight and portion control. It may also ease pre-event nervousness.

Manage stress. If you're prone to emotional eating or food cravings, start asking yourself whether emotions are at play. Then manage stress by alleviating conflicts, talking to a therapist or friend, relaxation techniques or exercise.

Swap coffee out for green tea. Drinking too much caffeine can cause side effects, like edginess, indigestion and insomnia, says Goldberg. It can also temporarily boost — and then slow — your metabolism. Green tea provides more hydration and less caffeine than coffee. And the University of Maryland Medical Center notes that some research has linked the beverage with weight loss benefits.