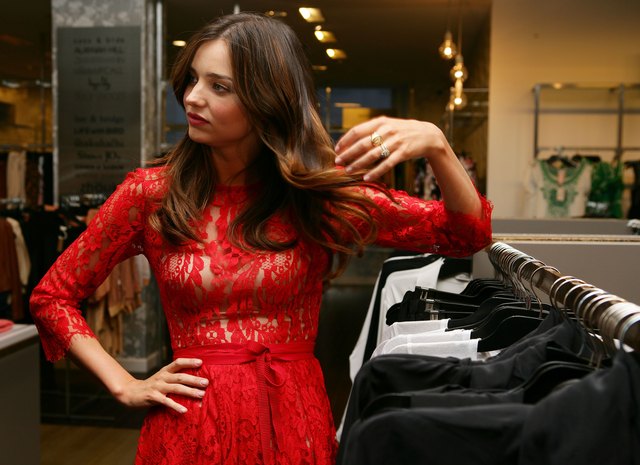 For the average fashionista, Christmas comes four times a year. Each season means new trends and a new shopping adventure that can make you feel like a 12-year-old kid hopped-up on hot cocoa. As exciting as it is to bag new looks in clothing, shoes and accessories every few months, however, seasonal wardrobes can leave your credit card looking more ragged than a half-eaten candy cane.
Although keeping up with fall's comfy camel coats and chic sweaters while maintaining a budget sounds more difficult than gift shopping for your strange Uncle Frank, there are plenty of tricks to maintaining a contemporary style without lagging behind the fashion curve.
Garments with great versatility are the building blocks of any wardrobe. And versatile doesn't have to mean boring, either. You can find many basics with a twist.

Kelsey Dundon, fashion blogger for The Anthology and lifestyle editor at Vitamin Daily
Rediscover and Re-Wear
According to Kelsey Dundon, Vancouver-based fashion blogger for The Anthology and lifestyle editor at Vitamin Daily, a budget-friendly way of staying on top of fall 2011 trends starts with raiding the depths of your closet to evaluate what you already own.
"Long maxiskirts were everywhere ... and they'll look beautiful with flat boots on sunny fall days," Dundon said. "Ladylike pencil skirts from a few seasons ago are huge again. Shoes are more classic than they have been in recent seasons, so dig deep in your closet, polish off the pairs you bought a few years ago and rock them all over again."
Anita Clarke, founder and editor of Toronto fashion blog I Want - I Got, says that re-wearing vibrant summery duds can be a great way to stay fashionable while saving money. "Many of these bright items can be transitioned into fall," said Clarke. "Who says fall has to be full of solemn colors?" And those aren't the only ubiquitous pieces: "Military- and sport-influenced outerwear is always in style," said Clarke, "as well as the chunky sweater. Skinny pants aren't going anywhere, either."
For Miami-based Carmen Ordonez, founder and editor of the blog Viva Fashion, dresses are another summer staple that may easily be re-worn in cooler weather. "Dresses that you would just wear in the summer, you could actually layer it with a skirt and make it into a top," Ordonez suggested. "And also the other way around. You could put a top over it and make it look like a skirt."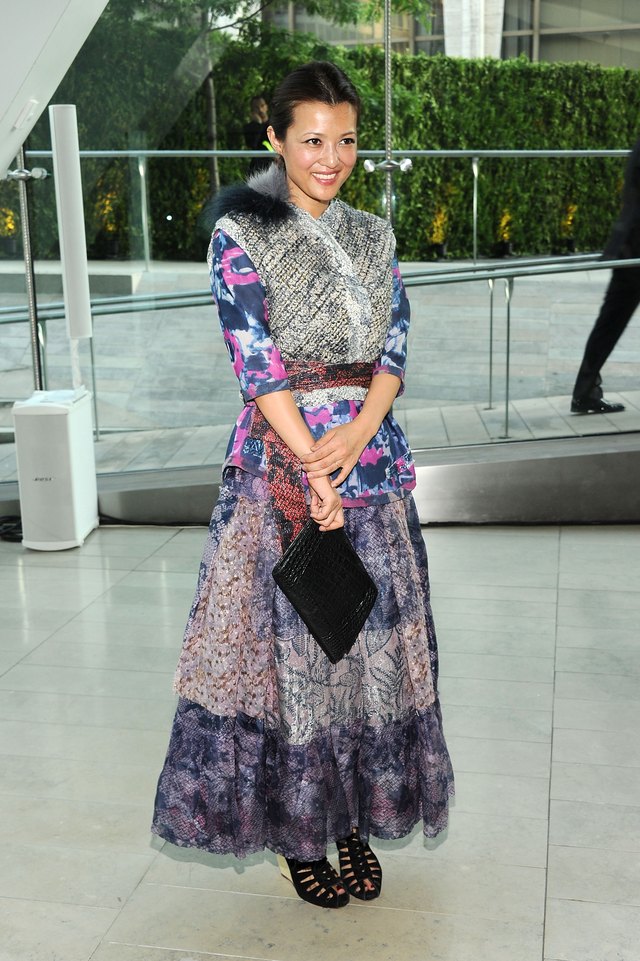 Quality Investments
Since seasonal styles have a habit of changing overnight, Dundon makes it a point to invest in classic pieces while "cheaping out" on flavor-of-the-week garments that may not produce enough bang for her buck. She suggests shopping at places such as Forever 21, Target and local vintage stores for affordable trends. Clarke likes Zara, Topshop and H&M because they are heavily influenced by designer fashion and feature contemporary styles at a lower price point.
When it comes to purchasing trend clothing, Ordonez recommends shopping smart. She keeps one simple rule in mind: Buy a trend piece only if you've got at least two items in your wardrobe to pair it with. She says this prevents the unnecessary cost of having to buy a whole new outfit. Ordonez also advises trend seekers to use accessories as a way to revamp a wardrobe. A chunky necklace or pair of sultry chandelier earrings can update classic staples in a jiffy.
However, when you do have a few extra bucks to blow, Ordonez recommends investing your pennies in durable, versatile garments.
"You should definitely have a good jacket in your wardrobe," Ordonez said. "It's something you could splurge a little bit on, since it is a classic piece and it's something you can wear over and over again. You want to make sure it's a good fabric and a good material. It could be a formal jacket, or something a little more informal. I typically like a good pea coat, and depending on the color you get it in, it could look formal or informal. A good staple, to be on the safe side, is a black or navy pea coat. It's something that would go perfect with everything, whether you're going out on the town or (putting it) over a dress or wearing it to work."
"Something a little more informal is a good leather jacket." Ordonez continued. "This, again, is something that isn't going to go out of style, and it's also a really big piece come fall and winter. You could wear it with jeans and a T-shirt, or you could even dress it up."
Clarke says to choose wardrobe staples like boots, denim and sweaters — pieces that can last for years and may never go out of style. They'll save you a wad of cash in the long run.
"If you're going to be wearing a piece often, you'll want to make sure it will hold up in the wash or at the dry cleaners," Dundon added. When it comes to footwear, for example, she always invests in a quality pair of everyday-wear boots that can easily be re-soled, re-polished and renewed by a shoe repair shop season after season. "Garments with great versatility are the building blocks of any wardrobe. And versatile doesn't have to mean boring either. You can find many basics with a twist. Add some interesting accessories, and you're good to go."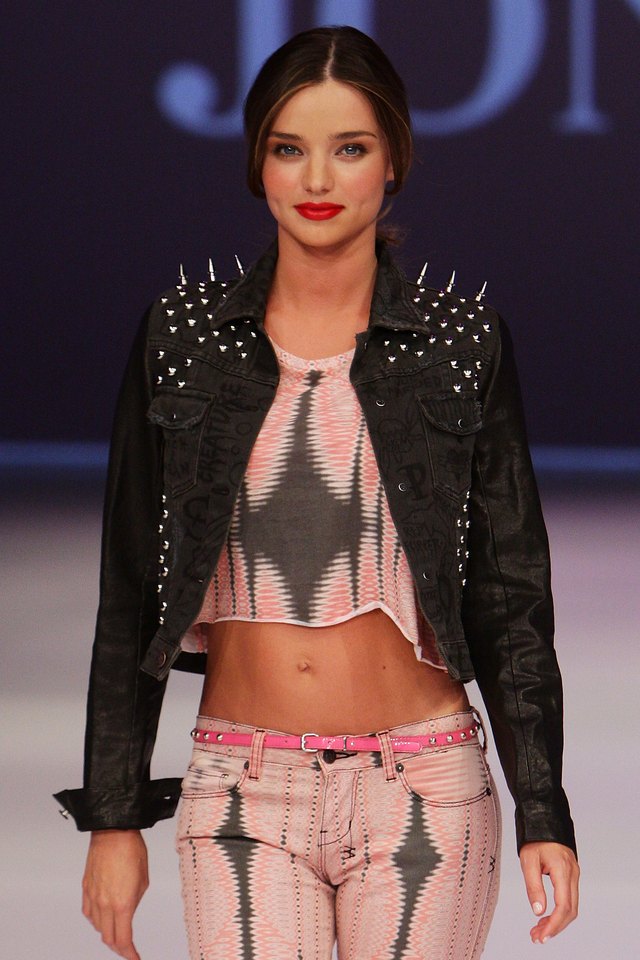 Mix It Up
Whether you're re-purposing the ancient items in your closet or mixing old favorites with new trendy purchases, Clarke says you've got plenty of options when it comes to staying stylish on a dime. She notes that fashion is more accepting than ever of clashing prints and colors. Anything goes, which can make your potpourri of a wardrobe a goldmine of contemporary fashion.
"Don't be shy," Clarke said. "Be bright and obnoxious. Layering is a great way to make use of spring or summer items in your closet. Pair short-sleeve tops with cardigans or blazers and summer dresses with leggings or wool opaque tights."
"Mixing and matching prints has never been bigger," agreed Dundon. "There's an art to doing so without looking like a fashion victim, so it's safest to stay in the same color family and pair a bigger, bolder print with a subtler, more textural one. Head-to-toe ladylike is no longer something to shy away from — we can thank Kate Middleton for that — so you can feel free to wear your blouses, skirts, and jackets in a more formal way than you might have in the past."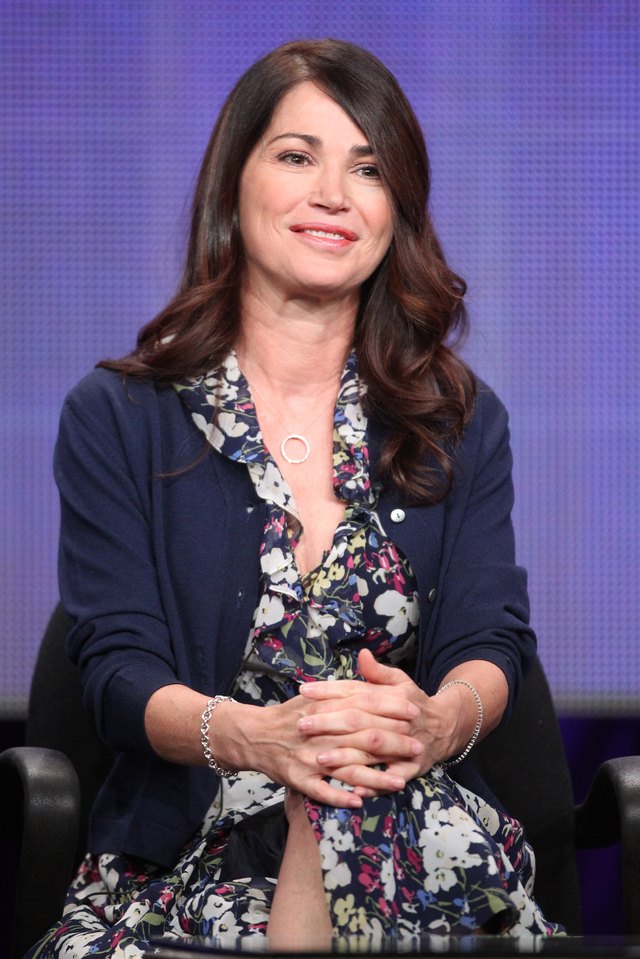 Cashing In on Old Clothes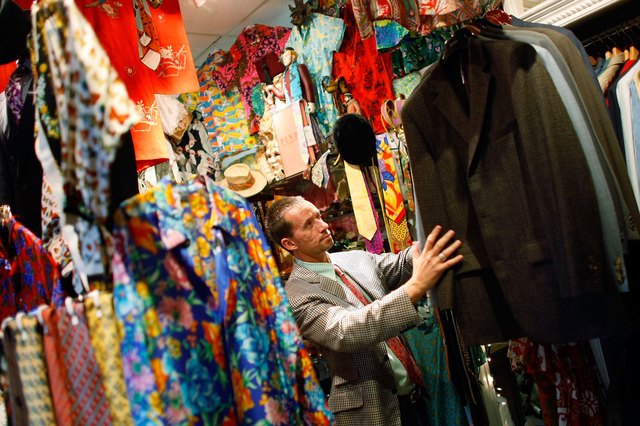 One fashion lover's old wardrobe can be another trendsetter's treasure. According to style bloggers Kelsey Dundon, Anita Clarke and Carmen Ordonez, there are a few ways to make a bit of dough off of clothing that's lost its magic, leaving you with a few extra dollars to put toward purchasing fall fashion must-haves.
"Your local consignment store is a great option for selling old clothes to make a bit of cash to buy new ones," suggested Dundon. "They'll usually give you 40 to 50 per cent of the price they sell it for, and will often take many pieces at once."
Dundon also notes a few online resources for marketing your old threads. "eBay is also a good option if you don't mind dealing with shipping and the one-by-one nature of sales," she said. "If you have a piece that's truly vintage, Etsy is a great outlet for that."
Although Clarke considers herself a "hoarder" when it comes to clothing, some of her friends have found creative ways of retailing the clothes they no longer wear. "Many people I know use consignment shops, yard sales or Craigslist," she explained.
If you're not looking to score some cash from your clothes, Ordonez says you can always trade with some friends. "Host a swap party," Ordonez recommended. "It's a really great way to get together with some girlfriends and swap clothes. So basically, you're getting a whole new wardrobe without spending a dime."