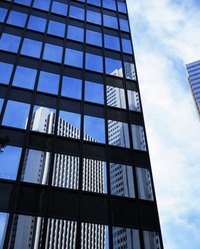 When an organization is on the verge of change, a Change Agent may be necessary. Designating a Change Agent can help the organization embark on its new path smoothly and efficiently. Before you hire a Change Agent for your organization, however, make sure you know the duties and purposes of the position.
Job Basics
The Change Agent's job is to facilitate change. This can entail the entire change process. This change process can be developing the plan of what changes will take place, enacting the change, removing any blockages of change and evaluating the effectiveness of the change.
Identification
The term "Change Agent" is not germane to a single individual. It can refer to the consulting organization implementing the change, the managers and supervisors assisting the change and individual consultants from the consulting company.
Perspective
The main job of the Change Agent is to offer a perspective other individuals or groups don't bring to the table. For example, since the Change Agent consultant refers to neither a manager or a worker, he can offer a perspective outside of either group. With this ability of a wider perspective, the Change Agent offers ideas and strategies which neither group would consider individually.