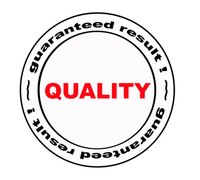 ISO 9000 is a set of requirements developed by the International Organization for Standardization (ISO), which governs the quality standards of Quality Management Systems (QMS). After the QMS undergoes an ISO 9000 audit, the auditor will designate a QMS or a portion of the QMS as conforming or non-conforming.
Identification
A QMS is an internal system companies use to ensure their product or service meets quality standards. ISO 9000 establishes requirements for the QMS. Non-conformance is an ISO 9000 audit designation that indicates the QMS or a portion of the QMS did not meet the requirements established by ISO 9000.
Function
ISO 9000 has several individual requirements for specific subsystems and functions of a QMS. During the audit, auditors test each subsystem or function for compliance per guidelines set by the ISO 9000. If a specific function or subsystem doesn't meet ISO requirements, the auditor will report that function or subsystem as non-conforming in the audit report. Companies can then review the audit report, make the necessary corrections and request another audit.
Significance
Companies that pass the audit and receive an ISO certification often use that certification to brand their product or service with an advertising statement which reads, "ISO 9000 Compliant." It's a quality stamp. For this reason, a non-conformance designation during an audit can have negative consequences to the bottom line if companies do not correct the non-conformance item or items.