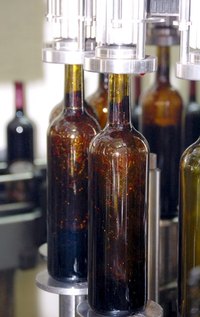 Ozone generators treat water by removing odor and a variety of contaminates. They are often utilized in the commercial and industrial sects; however, smaller ozone generators are available for residential use. Ozonation is accepted for water treatment by the EPA and other water quality associations.
Insight
Ozone generators make ozone molecules by charging air with a high voltage. When this happens it separates O2 molecules into individual oxygen atoms. These atoms then quickly attach themselves to O2 molecules of water to make O3 molecules, or ozone.
Function
Next to fluorine, ozone is one of the most vigorous oxidants that can purify water of contaminants and microbes better than chlorine. Without the need of chemicals, ozonation is cost effective and leaves water tasting better than other methods. Ozone generators also can provide better clarity in water by causing particles to clump together for filtration removal.
Considerations
Unlike chlorine, ozone generators are only able to remove pathogens, but not prevent them from regrowing. Furthermore the maintenance for ozone generators can be costly and may need pretreatment to reducing hardness in water. The Wilkes University also states that by-products produced through ozonation may be carcinogenic.