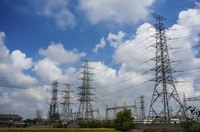 Many residents in Maryland are now able to save money on their energy bills by choosing their electricity supplier. To see if you can save, compare the electricity rates and other charges of those companies whose services are available in your area.
Check Local Websites
Visit the websites of each provider to check for their current electricity rates. Be sure to confirm that these companies offer electricity services in your area. For a list of Maryland electricity suppliers, visit the Maryland Public Service Commission website.
Compare Various Offers
Electricity suppliers in Maryland have various offers, such as special discounts or pricing. Not only should you compare their rates, but also check on their contract length and see if their rates are fixed or not. Determine if there are any additional fees, such as sign-up fees or late payment charges.
Check for Participation
There are some areas of Maryland that are not participating. These areas are called "Municipal Systems" and "Rural Cooperative Systems." If your electricity is provided by the following suppliers, you are not eligible for competitive electricity pricing: A&N Electric Cooperative Berlin Municipal Electric Company The Easton Utilities Commission Hagerstown Municipal Electric Light Plant Somerset Rural Electric Cooperative Thurmont Municipal Light Company Williamsport Municipal Electric Light System