Dilation (or the enlargement of the pupil) is caused when the dilator muscles of the iris is contracted. This pulls the iris outwards, causing the pupil to enlarge. Decreased light or treatment with some drugs can contract dilator muscles.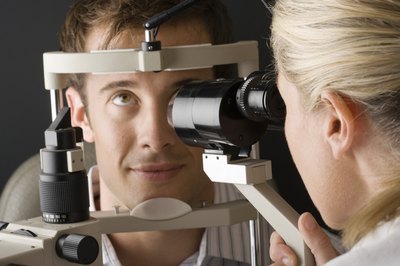 Identification
Enlargement of the pupil helps conduct proper examination of the eye. During eye examination, doctors add eye drops to dilate the pupils. Dilation will help in diagnosis of any eye disease. Pupil dilation can cause blurry vision until the effect of the drug is diminished.
Types
The duration of pupil dilation depends on the type and concentration of the drug used. Generally, dilation lasts three to six hours. Sometimes, the dilation can extend up to 24 hours if a more concentrated drug is used. Atropine is a common eye drop used to dilate pupils during eye examination.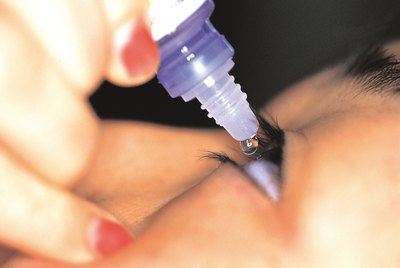 Considerations
Eye color can also determine the duration of pupil dilation. The darker the eye color, the shorter the dilation lasts.