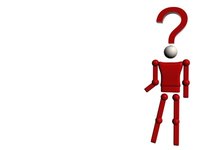 Decision trees are used in both personal and professional settings. A decision tree can help you choose between two or more courses of action. By creating a visual image of your options and illustrating the possible consequences of your choices, a decision tree can provide a clear picture of the problem and its solutions.
Listing Options
A decision tree begins with a list of possible options. Each option is represented by a square. Options are usually written on the left-hand side of a plain piece of paper. If you are considering moving to another state, for example, your options might include:
a) move now b) move in 6 months c) stay where you are

Listing Consequences
Examine each option individually. Consider all of the possible outcomes for each choice, and list them on lines angling away from the other options. For example, beside the option "move now," you might list several possible outcomes, including:
a) leave behind family or friends b) leave job c) find a better job d) make new friends

Other Options
Continue to draw lines leading from each option or outcome. Use squares to illustrate new decisions and options. Use circles to represent outcomes that are unsure. For example:
Option: move now
Possible outcome: a) lose family and friends
Other choices: a) Invite Pam to join me (may lead to other decisions) b) carry on long-distance relationship (may seem uncertain) c) cut off the relationship
Finding the Solution
For each new decision, write down the possible outcomes as well as additional decisions to be made. Add to the decision tree until no new decisions or outcomes can be foreseen.