Apidexin is a new weight loss pill that claims to help users lose four to seven pounds a week. It contains eight of the strongest weight loss ingredients, and promotes a money back guarantee.
Dosage
The company that manufactures Apidexin strongly cautions against exceeding the prescribed dosage. One pill is to be taken thirty minutes before breakfast and lunch. Exceeding this amount may cause dangerous weight loss.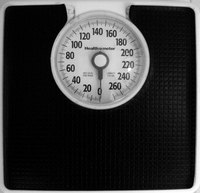 Diet and Exercise
Like all diet pills, Apidexin is to be taken as part of a regimen of exercise and healthy eating. Some user reviews claim weight loss without changing diet or exercise. Users achieve maximum results with a change in lifestyle.

Detox
Apidexin is available for purchase along with a 72-hour detox pill. The manufacturer and consumer reviews highly recommend using the detox pill prior to beginning Apidexin to maximize results.
Active Ingredients
Apidexin contains Wakame seaweed, Razberi-K, and Thermodiamine to increase the rate at which the body burns fat. It also contains bioperine to help the body absorb nutrients and Infinergy to promote high energy levels. Lipolide and Forslean contents encourage the development of muscle tissue.