Cranberry juice may be one of the healthiest juice choices on the market today. Full of antioxidants, cranberry juice not only provides a sour treat but also provides a significant source of vitamin C, along with other health benefits, according to the University of Maryland Medical Center (UMMC).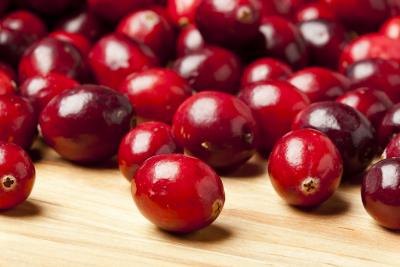 Benefits
One 8-oz. glass of cranberry juice every 8 hours can prevent bacteria from clinging to your bladder, thereby preventing urinary tract infections, according to the American College of Nurse-Midwives. Cranberry juice can also stop helicobacter pylori infections, the bacteria that causes stomach ulcers, according to the National Center of Complementary and Alternative Medicine (NCCAM). The NCCAM also notes that cranberry juice may prevent plaque from developing on the teeth.
Considerations
For best results, you should choose unsweetened and 100 percent cranberry juice, according to the U.S. National Library of Medicine. An unsweetened cranberry cocktail may be a suitable alternative for people who don't like cranberry juice.
Warning
Too much cranberry juice can cause stomach ailments such as diarrhea, according to the U.S. National Library of Medicine. The juice may also interact with blood-thinning medications such as warfarin and aspirin. Consult a physician or pharmacist regarding other potentially harmful interactions.