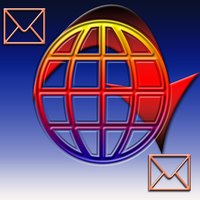 Communication infrastructure refers to systems of physical equipment and technological standards that enable communication over distance. Just as the interstate highway system is an infrastructure for the transportation of goods over distance, communication infrastructures allow the transport of messages over distance. There are three fundamental types of communication infrastructure: wireline, terrestrial wireless and satellite.
Wireline
Wireline communication distributes messages by wire-based transmission between two points, typically with actual copper wire loops or, in some cases, fiber optics. Examples of wireline communications include traditional telephone systems (sometimes called "land lines"), the cable television system and the Internet. Bundled communication packages--as when one company offers telephone, television and Internet services for one price--rests on the ubiquity of the wireline communication infrastructure in the United States.
Terrestrial Wireless
Over-the-air transmission of communication messages requires the coordinated use of electromagnetic spectrum and devices that transmit and receive messages from one point on the Earth's surface to another. The Federal Communication Commission (FCC) ensures technical order in the spectrum by designating or auctioning frequencies for certain public and industrial uses, guaranteeing that wireless communication serves the "public interest, convenience, and necessity" for the greatest number of people. Radio and television broadcasters, first responder emergency communication, cellular phone providers and wireless Internet communications (Wi-Fi) all rely terrestrial wireless infrastructure.
Satellite
Satellite communication also uses the electromagnetic spectrum, and there are three non-military types of satellite services: fixed, mobile and scientific. Fixed, or geosynchronous, satellites orbit the earth at the same rate as the Earth's rotation and thus appear stationary from the surface. They are responsible for routing most telephone calls and television signals, such as DBS (satellite television), that require an uninterrupted signal. Mobile, or non-geostationary, satellite services can provide two-way business communication as well as global positioning or other navigation data. Science satellites gather weather, oceanic or map data and communicate it to research institutions. The FCC and International Telecommunications Union regulate orbital positions and frequencies for satellite communication infrastructure.