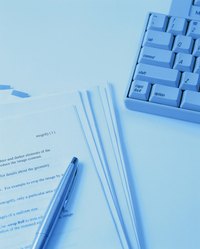 Requests for proposals (RFPs) and requests for quotations (RFQs) are both important to corporate procurement processes. Companies use them as applicable to procure needed products and services. However, each has a very unique application in the procurement process.
Request for Proposal
A request for proposal is a document companies use to solicit bids on special projects or the development of a new product or service. Companies wishing to bid will review the RFP and then write a detailed proposal specifying how they will complete the project and the associated cost. After receiving several proposals, the company issuing the RFP can choose the best option.
Request for Quotation
A request for quotation is a document companies use to invite bids regarding the purchase of an existing product or service. Upon receiving bids, the company issuing the RFQ can compare and choose.
Key Differences
A RFP is used when the purchase or procurement involves a complex development project, such as a software development project or a construction project. Conversely, a RFQ comes into play when a company is simply looking to purchase an existing, or "off the shelf," product or service; in this case they can use the RFQ process to compare prices.