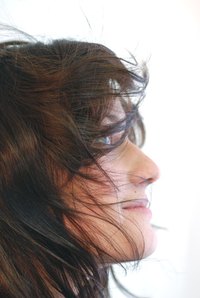 The upside to a bad haircut is that it isn't permanent. How long the hair will take to grow out ultimately depends on your genetics and diet, but doctors can give a general time frame.
Hair Growth Cycle
Hair undergoes a three-stage growth cycle. During the anagen phase, the hair is in active growth. During the catagen phase, hair transitions from the growth stage to a resting stage. During the telogen phase, it rests and sheds.
Growth Phase
From 85 to 90 percent of your hair is in the anagen phase at one time. This phase lasts anywhere from two to six years.
Average Hair Growth
While your hair is in the anagen phase, it grows just over 1 cm per 28 days. This comes out to almost 6 inches per year. Depending on your genetics, your hair could grow more or less than 6 inches in a year.
Factors
Genetics determine the rate of your hair growth and the timing of your hair growth cycle. Considering this, your hair most likely has a maximum length. Also, improper levels of nutrients, for example protein and iron, can slow down your rate of hair growth or cause excessive shedding.