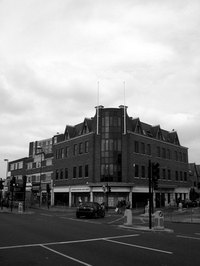 Technology used in retail stores includes front-end and back-end solutions and technology that connects retail stores and chains to enterprise-wide business solutions. Retail technology ideally improves the customer experience with regard to service and efficiency.
Front-End
Point-of-sale (POS) terminals are a main component in retail store technology. This includes computer terminals and accessories (scanners, wands) for managing sale transactions. Payment processing equipment, including card machines are also important at the POS. Other store-centered technology includes inventory scanners used to update stock and adjust in-store pricing and security systems including cameras, monitors, closed-circuit TV, EAS tags and the like. Timekeeping systems are also used.
Back-End
Back-end retail technology includes those items used behind-the-scenes for store operation. These are more relevant for chains as opposed to single-store operation. Inventory management solutions are connected with stores to manage inventory orders and replenishment. Warehouse or storage technology is used for shipping and receiving and order tracking.
Enterprise-wide
Enterprise-wide technology solutions have become more universal, thanks to the evolution of customer relationship management (CRM) and supply chain management (SCM). These are broad-based programs that relate to optimization of the customer experience and efficiency in partnerships. CRM technology includes POS data collection software that flows to databases held by the retailer or a third-party host. CRM solutions are used to operate customer loyalty or frequency programs. SCM solutions, which can often be integrated with CRM, are used to connect retailers to suppliers and partners to expedite inventory replenishment and other business transactions.