Center hall colonial houses are a mainstay of American architecture and are still one of the most popular styles of home being built. When selecting a door for your house, stay true to the established style. All but the earliest colonial homes had paneled wooden doors, either with or without glass panes. Sidelights, glass transoms and fanlights are features of later colonial styles. Since the door is such an important part of your house's facade, keep the style of your door consistent with the architecture of the home.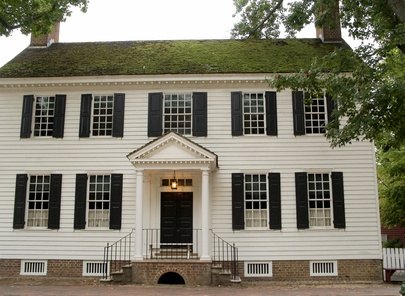 (historic colonial image by Andrew Kazmierski from Fotolia.com)
The earliest settlers to America brought with them the prevailing style of house from their homelands. In New England and the South, most homes until about 1700 were simple houses based on Medieval styling, with batten doors centered on the front facade. Batten doors, made of vertical planks of wood, are rustic-looking and do not have windows in them. This style door is also common on Dutch colonials built through the mid-19th century.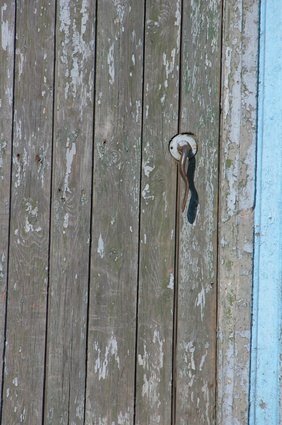 Aged door handle on wooden entrance door image by fotosergio from Fotolia.com
In the early 18th century, colonial homes featured a simple facade, with windows and doors symmetrically arranged. Most early colonials have wooden doors without glass, but instead of being batten doors, these doors are made of small wooden panels.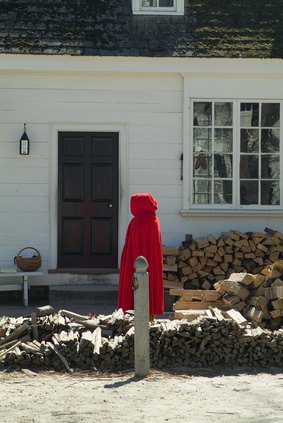 the red cape image by Jorge Moro from Fotolia.com
Georgian colonial is the style most people associate with the term "colonial." Glass panes form a transom above the door or are incorporated into the tops of the doors. Pilasters (columns or fluting on the side of the door frame) and sidelights (columns of small glass panes on either side of the door) are common. The size of the glass panes should be proportionate to those in the windows of the house. Remember that glass was still hand-made, so large pieces of glass were incredibly expensive and rare. Windows and doors normally feature only small panes of glass.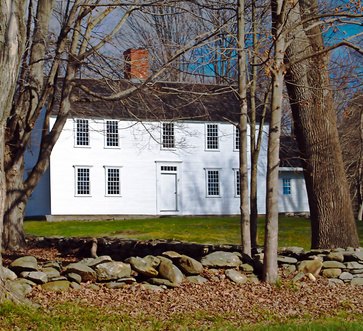 COLONIAL HOUSE image by brelsbil from Fotolia.com
"Colonial Revival" refers to colonial-style houses built after about 1880 until now. These homes are reminiscent of original colonial homes, but often are less austere. The front door is often accentuated with a decorative pediment, pilasters and columns, and fancy fanlights. Glass panes are often larger than on authentic colonials, although a paneled door is still a hallmark of the center hall colonial style. Porticoes and similar porch-like additions also distinguish a colonial revival home from an authentic colonial.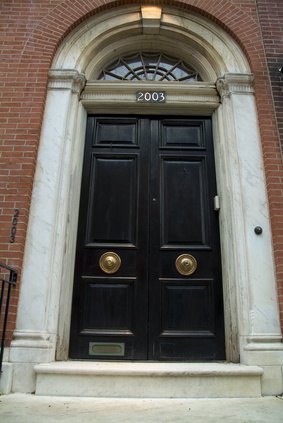 colonial doorway, rittenhouse square, pa image by Jorge Moro from Fotolia.com
Promoted By Zergnet
"A Field Guide to American Houses"; Virginia & Lee McAlester; 1986