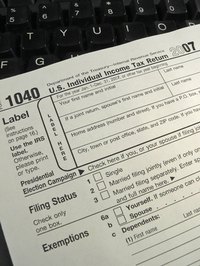 Taxation has been the main source of revenue for governments for thousands of years. Taxes fund valuable services for the public, but they also have been an historic source of contempt for many citizens who consider taxation nothing more than government confiscation.
Description
A tax is a fee imposed by government that must be paid when citizens purchase goods, receive services or even receive income from employment and other sources. The act of imposing these fees is called taxation.
Function
Taxation gives the government funds to provide public services. The U.S. Treasury cites police departments and national defense as two services that are provided more efficiently by government agencies than could be done by private businesses.
Types
Direct tax is paid directly to the government, such as income tax. Taxes on services or goods are indirect taxes. They are paid directly to the provider of the services or goods who is responsible for paying those taxes to the government.
Significance
Taxation has particular significance in the United States. A major cause of the American Revolution was that colonists were taxed by the British government despite the fact that there were no representatives from the colonies in Parliament. Hence the famous quote, "No taxation without representation."