Fresh cranberries are a seasonal treat. They appear in grocery stores and markets for just a few months. During the rest of the year, they are only available dried or frozen.
(dionisvero/iStock/Getty Images)
Fresh cranberries are available only in the autumn, typically in September, October and November.
metrokom/iStock/Getty Images
Fresh cranberries can be found in the produce section of grocery stores. In most stores, fresh cranberries are sold prepackaged in plastic bags. Sometimes fresh cranberries can be purchased directly from the farms where they are grown.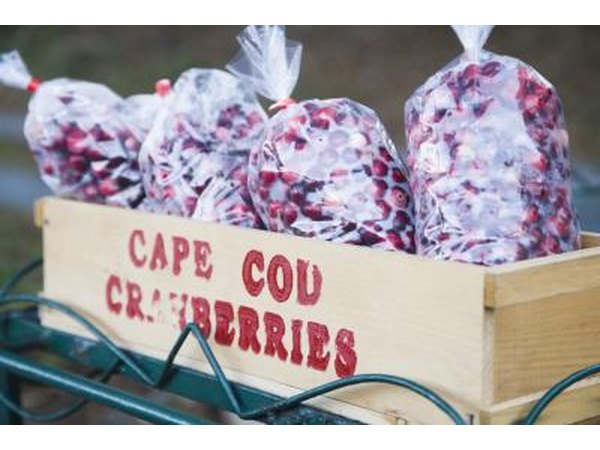 Purestock/Purestock/Getty Images
Look for berries that are shiny, red, firm and round, with no soft spots. Cranberries with brown spots should be avoided.
Will Heap/Dorling Kindersley RF/Getty Images
Promoted By Zergnet