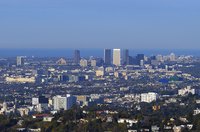 Located in southern California, Los Angeles is located within Los Angeles County, which is responsible for assessing property, setting the tax rate, and collecting the city's property taxes.
Property Assessment
In the city of Los Angeles, the Los Angeles County Assessor determines the value of each property within the county's limits, which is then added to the county's annual assessment roll. Property is assessed at 100 percent of its market cash value.
Exemptions
The Los Angeles County Assessor approves all exemptions for properties located in the city of Los Angeles, which include homeowners', veterans', disabled veterans' and institutional exemptions, as well as exclusion programs for solar energy systems, market value decline and disaster relief.
Tax Rate Application
Tax rates for all properties in Los Angeles County are set by the County Auditor-Controller. State law prohibits levying more than one percent of the property's assessed value.
Extended Assessment Roll
The actual amount of property tax owed for each property in the city of Los Angeles is listed on the county's extended assessment roll, which is created by the county's Auditor-Controller. (see ref 1)
Billing and Collecting
The Treasurer and Tax Collector calculate each property's annual tax amount by taking the assessed value of the home, minus any exemptions or exclusions, and multiplying it by the county's overall tax rate.