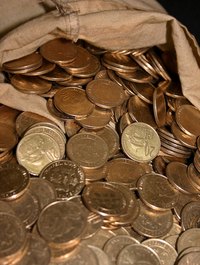 A company experiencing significant financial difficulties may file for bankruptcy or seek temporary relief from lenders through private agreements. Distressed debt investors buy the liabilities of financially weak companies and hope to reap revenues when these firms become profitable.
Debt Defined
A debt is a liability that a firm must repay at the maturity date or a financial guarantee it must honor on time.
Diistressed Debt Defined
A distressed debt product is the debt instrument of a firm that is near bankruptcy or is already out of business.
Significance
Distressed debt investors play an important role in the economy because they limit the financial losses that debt holders incur after a borrower's bankruptcy.
Types
Distressed debt products vary by industry, company and location but the most common are distressed bonds, loans and lines of credit.
Investors
The financial institutions who generally engage in distressed debt transactions include hedge funds, private equity firms and venture capital companies.
Distressed Debt Risk
Distressed debt risk is the loss probability arising from the inability of a bankrupt company to become profitable in the short term.