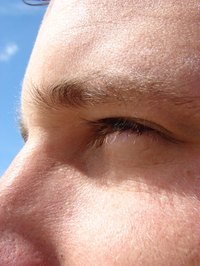 The style term "metro" is derived from the fairly recent and highly popular term "metrosexual"--a blend of the words "metropolitan" and "heterosexual."
History
Mark Simpson coined the term "metrosexual" in his 1994 article in The Independent, "Here Come the Mirror Men." "Male vanity's finally coming out of the closet," wrote Simpson.
Famous Ties
David Beckham is a poster boy for the metro style. Salon Media claims, "Beckham is the biggest metrosexual in Britain because he loves being looked at and because so many men and women love to look at him."
Fashion
Metro fashion features might include impeccably groomed body hair ("manscaping"), tightly tailored pants, trendy loafers, shellacked hair and a digital accessory or two.
Speculation
Metrosexual City claims there's a good chance a man is metro if he's caught borrowing toiletries from a female.
Personal Style
In his book The Metrosexual Style Kit, Michael Flocker states "The new breed of man is one of style." He goes on to suggest that more straight men are openly adapting to the iconic style of the gay man.