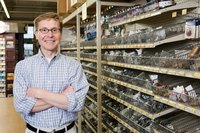 A business valuation may be needed for one of several reasons: determining the sale or purchase price of a business, assessing the worth of intangible assets or determining the price or fair value of shares that are not publicly traded.
Selling a Business
The most common reason for a business valuation is the sale or transfer of a company. Those who are contemplating a sale of a business, as well as those interested in purchasing a going concern, will need some assessment of the enterprise's worth or value.
Valuation For Estate Taxes
If a business is part of the estate of a deceased owner, computation of estate taxes may necessitate a valuation of the business.
Intangible Assets
Those businesses whose principal assets are intangible in nature, such as copyrights, patents, trademarks or goodwill, will need a specialized business valuation model that can ascertain the intrinsic worth or value of the company.
Stock Transfer Restrictions
Problems of valuation arise for stock of privately held companies that is subject to transfer restrictions or rights of first refusal. In the event of a mandatory buyout, the business will need to conduct a business valuation methodology to compute a fair price for the selling shareholder's stock.
Real Estate Holdings
A business that owns real estate or has current leases may need to have the value of these real property interests assessed so that an accurate appraisal of the enterprise can be computed.