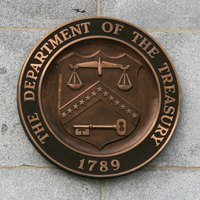 A corporation is a legal entity like a person. The corporation has rights, responsibilities and authority to enter into contractual agreements. When a person indicates acceptance of the terms of a contract, he signs his name on the contract. Since a corporation cannot sign its name, the corporate secretary affixes the corporate seal to indicate the agreement and acceptance by the corporation.
History
English law recognizes early seals in use in the 13th century to indicate official status of documents relating to community or borough affairs. These early seals were formed by dripping hot wax on a document and imprinting the pattern of an authority figure's crest ring.
Types
Corporate or company seals can be metal embossing plates, print dyes, rubber stamps, or even stickers.
Function
A seal is a mark of authority. It represents acceptance or authorization and serves as proof that a person of authority has formally acted to affix the seal.
Significance
A seal, like a signature, is a graphic representation of a person or legal entity. Custom made seals may contain mottoes, symbols, pictures of representative animals or familiar items that serve to signify the tradition, power and authority that back the use of the seal.
Features
A standard corporate seal, like the custom made versions, shows the name of the corporation, the state where it is incorporated, the date and other elements indicated by law.
Considerations
Seals are also used to mark books, decorate notes, emboss paper napkins, notarize documents and add the official approval to stock certificates.