The kidneys filter out water-soluble toxins from the blood. In doing so, they also filter out some salts and proteins. Excess concentration of salts and protein because of poor diet or poor hydration may lead to the formation of mineral or protein stones in the kidneys. Passing the stones from the kidneys to the bladder and then out through the urethra is painful and may sometimes require medical intervention.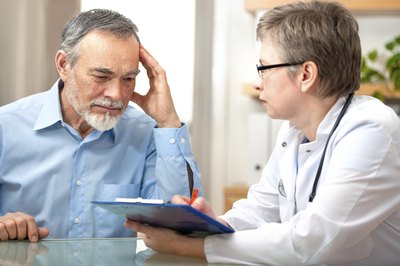 Kidney Stone Formation
Kidney stones form when dissolved elements in the blood are filtered out and concentrated in the kidney. When a kidney stone is formed and causes pain, the condition is called renal lithiasis. Lithiasis usually results from too many elements and not enough water to flush them out.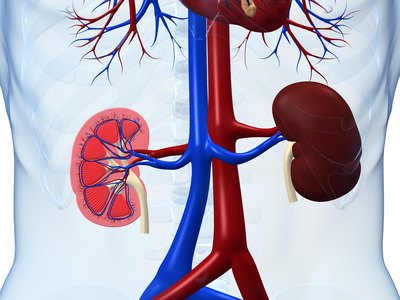 Urinary Tract Function
The urinary tract begins with the kidneys and ends with the urethra. It is made up of tubules lined with interstitial or epithelial cells (similar to those on the skin, only more fragile). Urine and any formed elements, like stones, are moved along the tract by a process called peristalisis, where smooth muscle surrounding the tubes contracts in waves to move things along.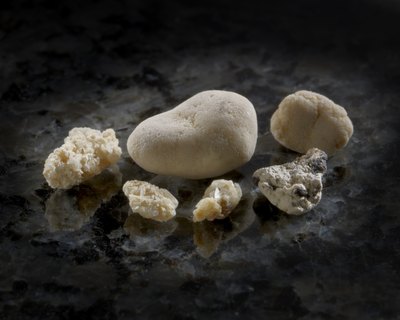 Kidney Stone Pain
The pain a person feels when trying to pass a kidney stone comes as a result of two factors. Number one, the smooth muscle spasms in an attempt to push the stone along a tube too narrow. Number two, the stone irritates or tears through the interstitial cells of the lining of the urinary tract.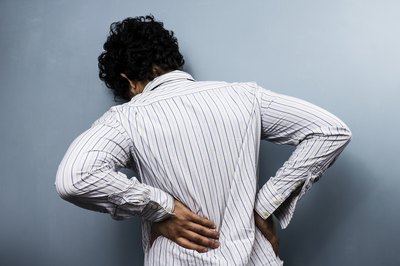 Pain at the Urethra
Pain at the urethra is similar to pain experienced in the rest of the urinary tract. A couple of factors make it more psychologically noticeable. First, the pain may be accompanied by blood as the stone is tearing through the urethral lining. Second, the pain is burning and feels like the stone is about to come out, increasing the exasperation a person may feel.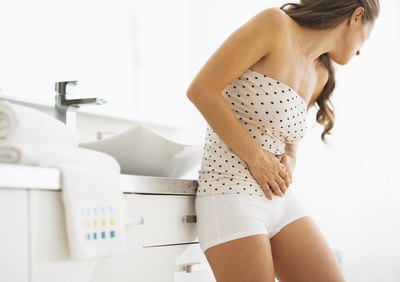 When to Seek Medical Care
Seek medical attention for any urinary tract symptoms if you see blood in the urine, experience a fever or if you experience pain that is too much to bear or interferes with your everyday functions. Normally, kidney stones pass on their own, albeit with some pain. However, there are times when a physician may need to break up the stone with high-frequency sound waves or even insert a stent in the urethra to widen it and allow the stone to come through.