When small capillaries break under the surface of your eye, the trapped blood shows through until your eye absorbs it. The cause of bleeding may involve injury to the eye, but normal activities like sneezing can also cause it.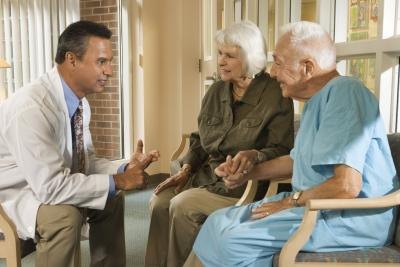 (Jupiterimages/Comstock/Getty Images)
Trauma to the eye can cause bleeding, but other reasons for broken capillaries usually involve something that causes increased internal pressure to the eye.
You can cause capillaries in your eye to burst by violent sneezing, coughing, vomiting and heavy lifting. High blood pressure and certain medications like aspirin and gingko biloba can also cause the problem. The delivery process can also affect the eyes of newborns.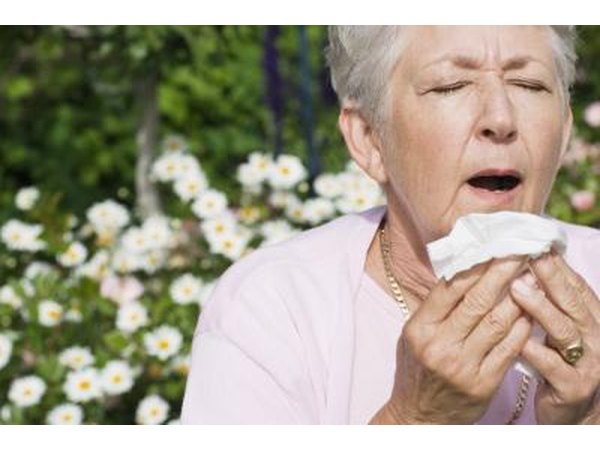 Jupiterimages/Polka Dot/Getty Images
The bleeding, or subconjunctival hemorrhage, usually results in a bright red spot or spots on the white part of the eye. You should not experience any discharge, pain or change in your vision.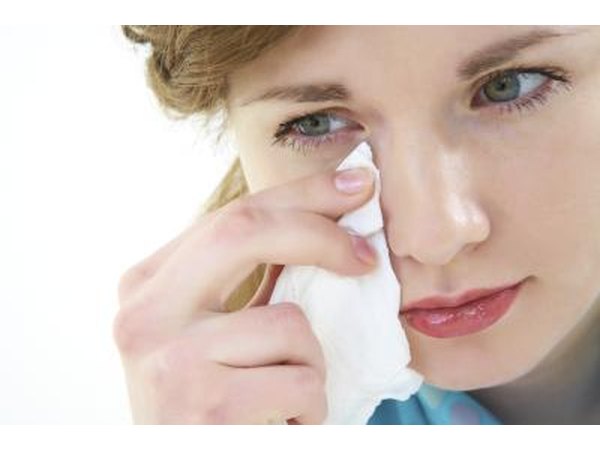 YanLev/iStock/Getty Images
Subconjunctival hemorrhage usually resolves on its own in about a week and does not require treatment.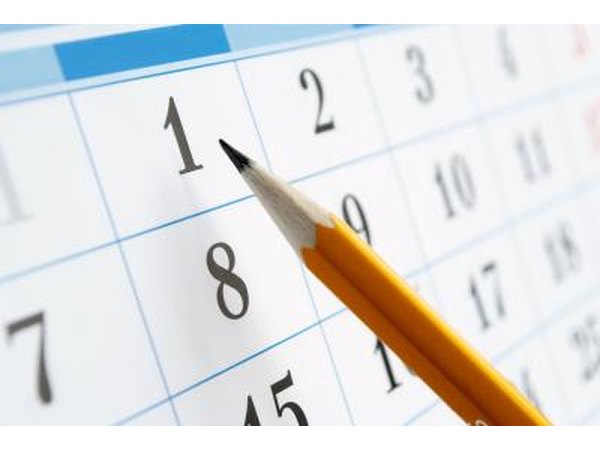 Sergii Gnatiuk/iStock/Getty Images
If you experience repeated episodes of bleeding, have your doctor assess you for blood pressure problems, side effects of medication, or bleeding disorders.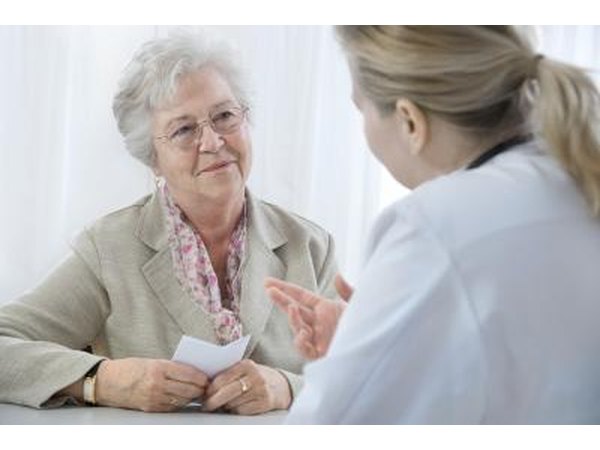 Alexander Raths/iStock/Getty Images
Promoted By Zergnet