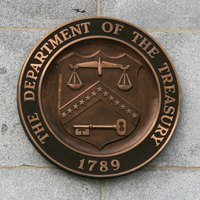 How IRA distributions are taxed depends on the type of individual retirement account, or "IRA," you have, and when the money is taken out of the account, or "distributed." If you take non-qualified distributions before approaching retirement age, you may be required to pay additional penalties.
Types
For most people, qualified withdrawals are only those made when you are at least 59 1/2 years old. There are limited exceptions that permit you to withdraw the money early without penalty, such as allowing a first-time home buyer to use $10,000 toward the purchase of a residence.
Qualified Distributions
Traditional IRA distributions made after age 59 1/2 are entered on your 1040 tax form as IRA distributions in line 15. The tax rate for your distribution depends on your tax bracket, which is determined by the total income you report for the year. Roth IRA distributions are not taxed when the funds are withdrawn at retirement age, since the money was taxed during the year it was deposited into the account.
Non-Qualified Distributions
Non-qualified withdrawals are taxed as income, and also subject you to a 10 percent penalty. You will have to file Form 5329 and attach it to your tax return to show how much money was distributed from your retirement account prematurely, and calculate your penalty. You must also include the distribution in the income you report for that year.
Qualified Early Distributions
If you take a qualified early distribution, you must still fill out Form 5329, noting the exemption you are claiming so that the distribution does not incur the 10 percent penalty. However, the distribution must still be included in the income your report for that year.
Required Minimum Distributions
For traditional IRAs, you are required to start taking at least minimum distributions by age 70 1/2. If you do not take these distributions, you must pay a 50 percent penalty on however much of the required minimum amount you failed to withdraw on time.