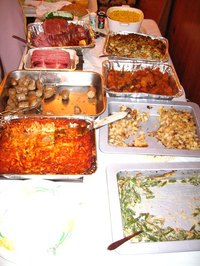 A burning stomach can cause considerable discomfort, and it can be the result of a range of digestive problems. Fortunately, the symptoms of a burning stomach are rarely a cause for medical concern and can be managed with lifestyle changes and medications.
Types
Symptoms of a burning stomach might include nausea, bloating, feeling full before finishing a meal, upper abdominal pain and a burning or searing sensation in the upper chest and throat, according to MayoClinic.com.
Causes
Personal habits can contribute to a burning stomach. These include eating too quickly or too much or lying down soon after eating; consuming greasy, spicy or acidic foods and carbonated, alcoholic or caffeinated beverages; and smoking. Likewise, digestive disorders of the pancreas, gallbladder or stomach can cause burning sensations.
Effects
People with symptoms of a burning stomach might have difficulty getting comfortable, especially when lying down to sleep. Damage to the esophagus or stomach might develop if the burning is caused by an untreated medical condition, such as gastro-esophageal reflux disease (GERD) or a stomach ulcer.
Considerations
According to MayoClinic.com, aspirin and other anti-inflammatory pain relievers can aggravate the symptoms of a burning stomach, but people on aspirin therapy for other conditions should consult a doctor before stopping their treatment.
Treatments
Taking over-the-counter antacids, such as Maalox or Tums, can treat stomach burning caused by acid. Prescription medications, such as Prilosec and Nexium, might be necessary for people with frequent or severe symptoms, says the American Academy of Family Physicians.
Prevention/Solution
Drinking peppermint tea can help ease a burning stomach caused by indigestion. Eating small meals, avoiding trigger foods, wearing loose clothing and elevating the head while sleeping can also help prevent symptoms.