One in every five people in the U.S. suffers from hay fever. For some, steroid medications don't just make life easier; they are lifesaving and are normally prescribed to be used as needed. They are also prescribed after a life-threatening health scare, such as an anaphylactic reaction.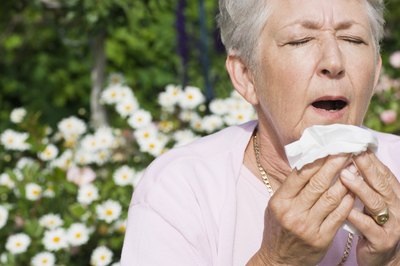 Types Of Steroid Medications
There are several types of steroid medications, including but not limited to Prednisone, Nasacort, Nasonex, Flonase, AeroBid, Pulmicort and Beclovent. A few of them also come in cream form, such as Elocon and Diprolene.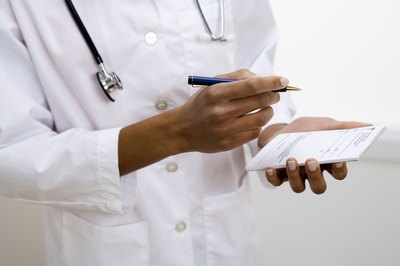 Benefits For Allergy
Food and environmental allergies are both immune system responses, one to food and the other to pollens, dust and mold spores. Steroid medications suppress the immune system response, therefore minimizing inflammation, pain and discomfort.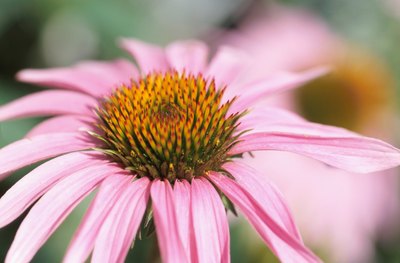 Side Effects
Side effects of steroids can include weight gain, fluid retention, mood swings, increased risk of infection, suppressed adrenal gland hormone production and increased blood pressure. It is highly recommended that people on corticosteroids stay away from those with contagious infections.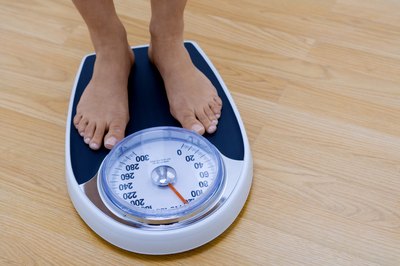 Treatment Time
Some corticosteroids may only be prescribed for a few days, while inhalers can be prescribed and used as needed, usually on a daily basis. Treatment times vary depending on each patient's circumstance and should be only determined by a doctor.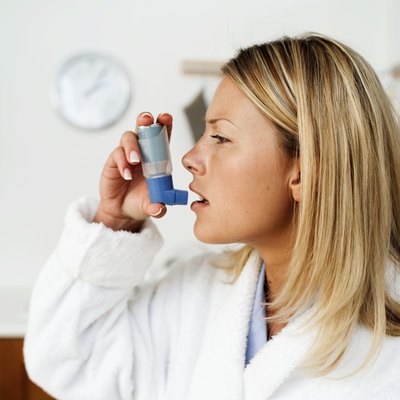 Quick Fact
Since corticosteroids lower the body's immunity to infection, people on steroid therapy cannot be vaccinated for smallpox or the flu, and immunization shots are also not recommended.