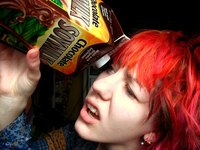 Soy milk is nutritious and drinking it can keep you youthful and healthy throughout your life, especially if you are a female who is perimenopausal or menopausal.
History
For centuries, soy milk has been made in Japan and China by soaking and crushing soybeans, then straining them. Soy milk is consumed hot, cold, or as a spicy soup.
Expert Insight
A 2005 study at the Vanderbilt University School of Medicine in Tennessee showed consuming soy "may reduce the risk of fracture in postmenopausal women," especially right after menopause.
Effects
Dr. Christiane Northrup, a women's health expert, speaker and best-selling author of "The Wisdom of Menopause" says, "Soy helps regulate estrogen, so if you have too much estrogen relative to progesterone, soy will act as an estrogen blocker at the tissue level."
Benefits
According to Dr. Northrup, drinking soy milk adds a "superior form of protein" to your diet, balances hormones, protects bones, lowers cholesterol and strengthens brain function.
Warning
Judy Lindberg McFarland, nutritionist and owner of Lindberg Nutrition, recommends buying non-genetically modified soy milk. If a milk is non-GMO, the product will be labeled as such.
Talk to your doctor about any concerns with consuming soy products.
(See Resources 3)