Shortly after getting pregnant, it is possible for a woman to have period-like bleeding. However, this isn't a menstrual period because during a menstrual period, your body sheds the lining of the uterus, which isn't possible during pregnancy.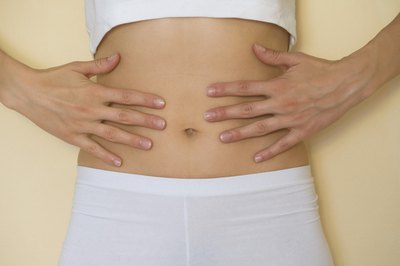 Cause and Identification
Bleeding that occurs after getting pregnant when the embryo attaches to the uterine wall is called implantation bleeding. This bleeding is usually pink or brown colored, not red like a menstrual period.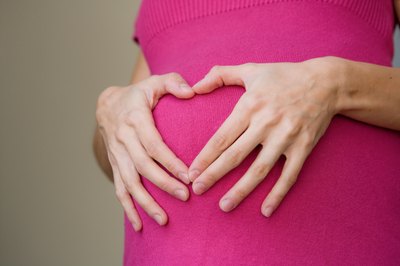 Time Frame
Implantation bleeding occurs six to 12 days after conception, according to the American Pregnancy Association. This is around the same time as woman's expected period and may be mistaken for her period.
Other Symptoms
Light abdominal cramping often occurs with the implantation bleeding. Other symptoms possible during this time include fatigue, breast tenderness or soreness, backaches and darkened areolas.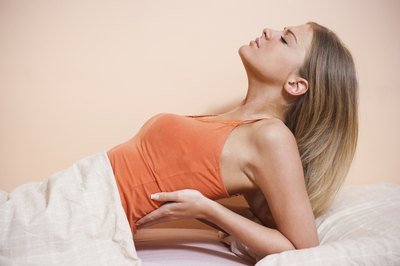 Considerations
Some light spotting may occur after having intercourse. If this is the bleeding you are experiencing, no action is usually necessary unless you have other complications associated with your pregnancy.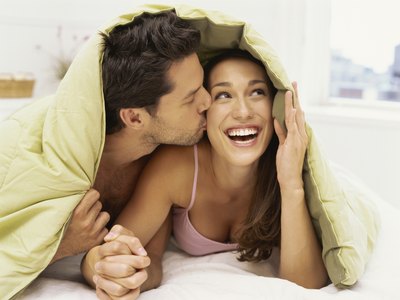 Warning
If the bleeding you experience is heavy or accompanied by flu-like symptoms or severe cramping, a trip to the emergency room is necessary. These are signs of serious conditions, such as a miscarriage, placenta previa or an ectopic pregnancy.