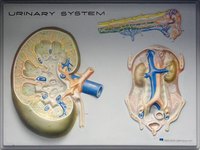 There are several different bacteria that can cause urinary tract infection, some are almost exclusively opportunistic bacteria (causing illness in people who are already sick). Your doctor will have you collect a urine sample for analysis to ensure that the antibiotic prescribed will work against your infection.
Lactobacillus jensenii
Lactobacillus jensenii makes up about 23 percent of the natural vaginal bacterial colony. It produces hydrogen peroxide and helps inhibit the transmission of urinary tract infections.
Staphylococcus saprophyticus
Staphylococcus saprophyticus causes 10 to 20 percent of urinary tract infections in sexually active young women. It can also cause urinary tract infections in men.
Escherichia coli
Enteroaggregative Escherichia coli lives in the intestines and helps with food digestion and waste processing; however, if it colonizes the urethra (the canal which urine is discharged through), it can cause a urinary tract infection in males and females.
Proteus mirabilis
Proteus mirabilis also lives in the human intestines without causing illness unless it colonizes the urinary tract. It often causes infections in patients who use a urethral catheter.
Enterobacter aerogenes
Most urinary tract infections caused by Enterobacter aerogenes happen from inadvertent bacterial transfer in patients who use a urethral catheter.
Pseudomonas aeruginosa
Pseudomonas aeruginosa is an opportunistic bacterium that can cause urinary tract infections.