In a child's eyes, a 5-year-old's birthday party is a huge event, ranking right up there with Christmas. To make it live up to the child's expectations, keep it simple, fun and upbeat.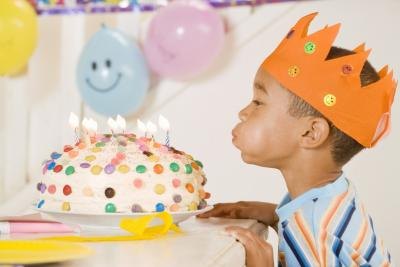 (Jupiterimages/Goodshoot/Getty Images)
Consider a theme costume party: Disney princesses, dinosaurs and SpongeBob SquarePants are all popular with 5-year-olds. It's extra fun if the parents participate. Hand out framed Polaroids of each child in costume at the end of the party.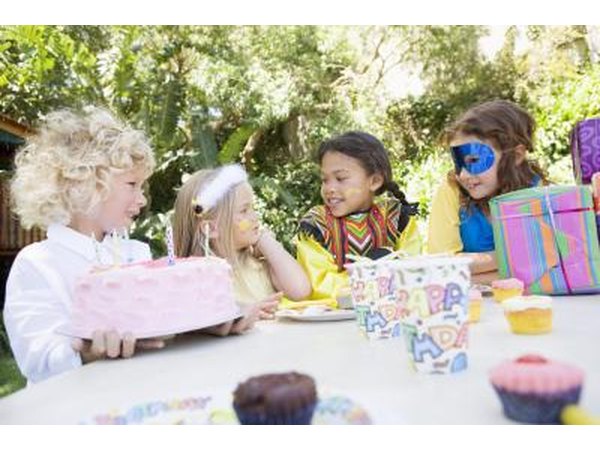 Pixland/Pixland/Getty Images
Stock up on bubbles, sidewalk chalk and inexpensive lawn games like golf and Frisbees. Host the party outside and play hopscotch, have relay and potato-sack races, and make a sidewalk mural.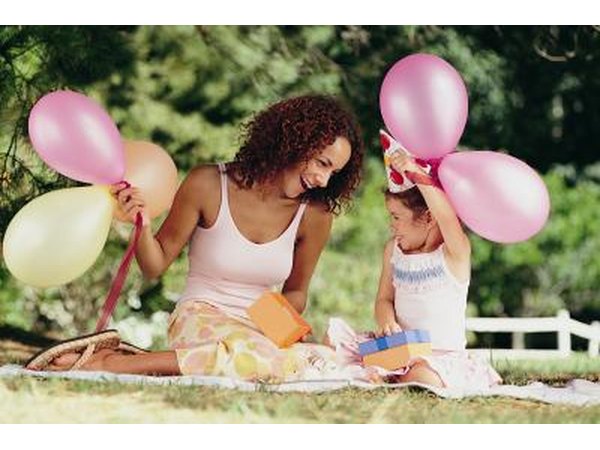 Digital Vision./Digital Vision/Getty Images
Offer a selection of simple crafts like Popsicle stick picture frames, foam masks and puppets. Five-year-olds can complete a craft, do cake and gifts while the glue or paint dries and take their creations home.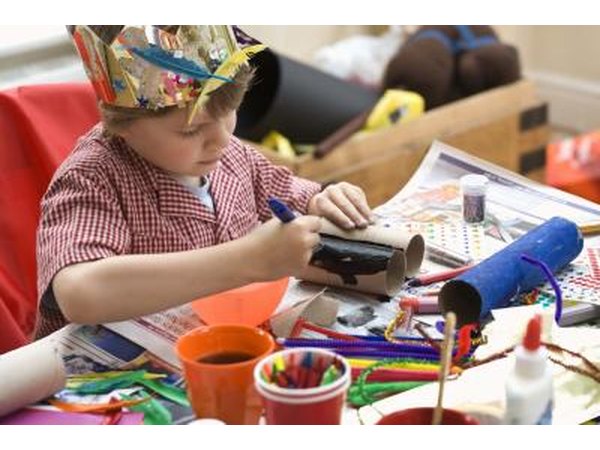 Jupiterimages/BananaStock/Getty Images
Five-year-olds aren't always ready for a sleepover. Have them come in pajamas, get in their sleeping bags with a big bowl of popcorn and watch the birthday girl's favorite movie. Hand out small teddy bears or fluffy pillows as party favors.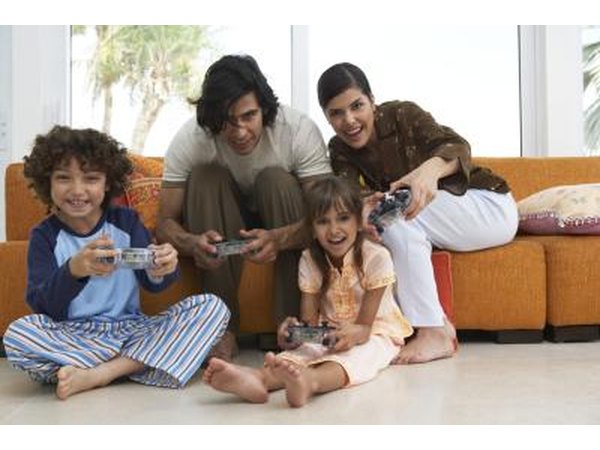 Kraig Scarbinsky/Digital Vision/Getty Images
A large wading pool, beach balls and a sandbox transform your yard into a beach for imaginative 5-year-olds. Set up a net and play beach volleyball, roast some hot dogs and stick umbrellas in the drinks to complete the theme.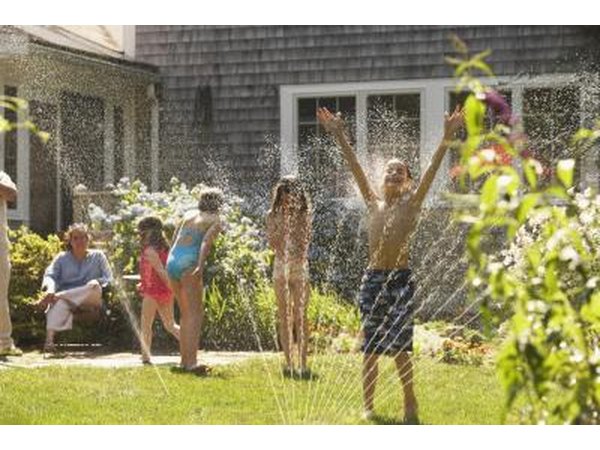 Jack Hollingsworth/Photodisc/Getty Images
Promoted By Zergnet