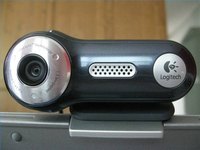 A video conference is a way to communicate online by which people can chat "face-to-face" on their computers for business or pleasure. And many video-conferencing websites let you do it for free.
Equipment
You will need a computer, a fast Internet connection and a Web camera. Some cameras come with computers, and others can be purchased online or at your local electronics store. Higher-quality cameras can cost more than $1,000, but if you just plan on chatting with family and friends, you can find Web cameras for less than $20 that attach to your computer's USB port.
Software
Many websites offer free video-conferencing software. Skype, Yahoo! and MSN Messenger are just three of many choices available. You download the software, follow the directions that come up on the screen and you should be ready to video-conference with others in minutes.
Calling
When you sign up for the software, you will be asked to enter an e-mail address so that others can find you. Similarly, you will be able to find your friends through their e-mail addresses. In most cases, you all need to have the same software. So if your friends have signed up for Skype, you should sign up for Skype, too.
Once you have everything downloaded, it should be fairly easy to make a call. For example, with Skype you open up the program, click on Tools and then "Add a Contact" or "Search for Skype Users". You can search by a person's name or e-mail address. Once you find it, you can add the name to your contact list.
When you're ready to make a call, you highlight the person's name and click on the green circle icon with the picture of a phone handset. You'll hear a "ringing" sound and the person at the other end will hear a ringing sound. Once they click on their green circle, you will be connected. Within a couple of seconds, you'll hear their voice and then see the video of them talking.
Usually, if you have a good connection, it's just like talking to a person in the same room as you. After you are done chatting, you or the other person just has to click on the red circle icon to hang up.
Warning
Some of the free video-conferencing websites also have paid features, so make sure you know what you are clicking on.
Video Conferencing For Businesses
Businesses that need higher-quality video and audio feeds can spend thousands of dollars on equipment or hire companies to help them with video conferences.
These services can include better cameras and monitors, including ones that let you view the video in HD and cameras that give you a 360-degree view of a room. Business video conferencing can also include high-quality "conference calls" with several different locations. Video conferences are sometimes seen as an easy way for companies to have meetings in different locations without the cost of traveling.
Fun Fact
You may think that older people are less savvy when it comes to technology, but a growing number of grandparents use video conferencing to keep in touch with grandchildren who live in other states.