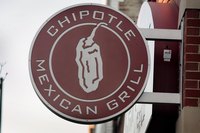 In 1993, Steve Ells borrowed $85,000 from his father and set to work renovating an old Dolly Madison ice cream store near the University of Denver. His intent was to use the profits from his restaurant, which he named Chipotle Mexican Grill, to fund a fine dining restaurant. Within six months, his daily sales had grown from $450 to $3,000. As of 2013, the Chipotle empire had expanded to 1,595 restaurants in five countries, none of them in the fine dining category.
History -- Notable Moments
Between 1994 and 1998, Ells opened 15 more restaurants using a combination of funding sources, including another loan from his father and one from the Small Business Administration. In 1998, McDonald's Corp.made a minority investment in the business. In October 2006, McDonald's completely divested from Chipotle Mexican Grill, Inc. By that time, Ells had expanded the company to more than 500 locations.
In 2011, Chipotle branched out beyond Mexican dining with ShopHouse Southeast Asian Kitchen. The company also invested in Pizza Locale, a fresh food pizza restaurant.
Philosophy -- Do One Thing Well
From the beginning, Ells imagined a casual dining restaurant with a limited menu of dishes prepared with careful attention to detail. In keeping with that vision, Chipotle's menu offers four basic items: burritos, burrito bowls, tacos and salads. Because the menu is so limited, Ells says, the company is able to concentrate on preparing each menu item well. This philosophy extends beyond sourcing high-quality ingredients. Dissatisfied with the burrito warmers he was able to buy, for example, Ells worked with engineers for four years to develop equipment to meet his specifications.
Mission -- Food with Integrity
The Chipotle mission is summed up as "Food with Integrity." In 1999, Ells toured concentrated animal feeding operations, where livestock are confined in small spaces. He described what he saw there as "horrific." In the years that followed, Chipotle made a commitment to only buy meats coming from animals that are raised in humane conditions and without antibiotics or added hormones.
In addition, Chipotle tries to use locally grown, organic produce that is produced using sustainable methods and to buy milk from pasture-based dairies that do not use growth hormones. Finally, Chipotle says it is working toward replacing ingredients containing GMOs with non-GMO alternatives. The company discloses ingredients that contain GMOs on its website.
Philanthropy: Cultivate Foundation
Chipotle extends its mission to change the way people eat through its Cultivate Foundation. Cultivate focuses on educating consumers about healthy eating and sustainable agriculture and supporting family farm and small farm initiatives. Its grant recipients have included Jamie Oliver's Food Revolution, Family Farmed, Farm Aid and The Nature Conservancy.
Franchise -- Not at This Time
With more than 1,600 restaurants and an aggressive expansion plan, Chipotle Mexican Grill might seem like an ideal franchise opportunity except for one minor detail. As of 2014, all Chipotle restaurants are owned by the corporation. A brief note on the company's real estate development page informs prospective franchisees that Chipotle is not interested in franchising at this time.
Investment Opportunities
Chipotle Mexican Grill, Inc. trades on the New York Stock Exchange as CMG. The company made its initial public offering on January 26, 2006 with an IPO price of $22. It closed the day at $44 per share, a gain of 100 percent, the biggest IPO opening day gain in more than five years. As of July 2014, the company's stock was selling for more than $600 per share.