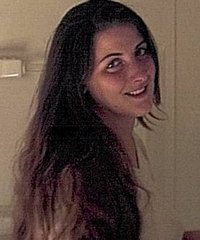 I'm sure you've heard that cutting your hair may make it grow faster, but it's really not true. Oddly, however, if you're trying to grow long hair, you really should keep the ends trimmed. What? How can cutting not make it grow, and still be good advice for growing it out?
Hair Grows from the Roots, Not the Ends
Perhaps you've seen the fast-motion images of the chia pet, when little blades of grass press through the clay surface, being propelled from their base. This is how your hair grows, at a rate of about one-half an inch a month. That's why a month after you've colored it, the area closest to the scalp is your natural color again.
Split Ends Can Cause Breakage
When the ends of each strand deteriorate and can no longer hold themselves together, having lost molecular structure to the elements and physical conditions, they split. Split ends can "catch" on one another and break off, leaving frayed ends instead of solid, strong ends.
Trimming Hair Removes Split Ends
Removing the split ends keeps the ends strong and prevents further damage from breakage. Hair that has been trimmed has an end that looks, under a microscope, straight and clean and won't be "catching" on other strands like a fish hook.
Breakage Can Make Hair "Feel" Like It Isn't Growing
Hair that is breaking faster than it's growing is often perceived as "not growing at all." People who have overbleached their hair often feel as if it isn't growing and are baffled by the regular appearance of "roots."
To Grow Your Hair Longer. . .
Prevent damage and split ends by avoiding chemicals and high-temperature styling methods as well as excessive pulling or brushing while hair is wet. Trim regularly to remove split ends, but not more than one-half an inch per month. Try trimming one-quarter to one-half an inch every three months or longer, as long as you're not experiencing split ends.
Symptoms of Split Ends
When your ends are split, your hair will tangle more frequently. You may even see little broken ends on the bathroom countertop after brushing. When you bring the ends close enough to look at and you can actually see the split ones, trim promptly.