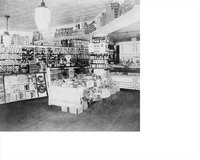 Marketing research incorporates the science of understanding human behavior in order to better understand how consumers choose products. It asks questions related to the "whys" of consumerism. Studies incorporate one or more of the following areas.
Consumer Satisfaction Research
This is a broad area that includes home and store surveys, telephone chats and mail-in questionnaires. Exit interviews, either by phone or in person, are part of this technique.
Brand Name Surveys
Some products sell based simply on the brand name. Marketing research determines what brands are immediately recognized and the reasons for this identification. New product names are surveyed using this technique.
Test Marketing
This research method is the most recognized. Store sample tables, individual samples that arrive in the mail, and automobile test drive offers all fall within this category of research marketing.
Concept Testing
Before money is spent developing a potential flop, businesses bring in focus groups to discuss the concept for the product. These meetings are held in many geographic locations around the country.
Segmentation Research
This type of marketing research is frequently used to determine the groups of consumers buying, or interested in, a specific product. Age, income, education level and geographic location are key factors for Segmentation Research.
Comparison or Positioning Research
This research answers the question of how well one product compares against a similar product made by other manufacturers.