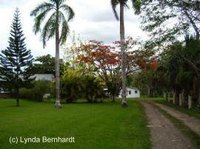 Many people who are weighing the options of buying versus renting a home wonder about the pros and cons of each. There are both advantages and disadvantages to renting a home. Here are some of the pros and cons of renting a home.
Cost
The cost of renting a home is typically less expensive than buying a home. Monthly rent is typically less expensive than a monthly mortgage payment, and the tenant is not required to pay property taxes.
Ease of Moving
Renting a home makes it much easier to move when you want to. The tenant can negotiate the length of a lease, whereas a homeowner can be burdened by a house that he is unable to sell.
Maintenance/Repair
When repair and maintenance issues arise, the tenant can call the landlord to deal with these issues. The landlord, not the tenant, is typically responsible for paying for these repairs.
No Equity
Money that a tenant pays in rent is gone forever. When a person has a mortgage, some of the money paid goes into equity.
Rent Increases
After the term of the lease ends, the landlord can raise the rent. Some landlords will raise the rent significantly, knowing that the tenant will likely choose to pay the rent increase rather than pay moving expenses.
Restrictions
Landlords can impose restrictions that homeowners do not need to worry about, such as whether they can own an indoor pet.