There are many instances in which people write a thank you letter, and doing so displays good manners. Whether responding to wedding invitations, writing to an employer following an interview or thanking friends and family for birthday gifts, there are certain rules of etiquette to writing the perfect thank you note.
(Jupiterimages/Comstock/Getty Images)
There are a number of events and occurrences where it is good etiquette to write a thank you letter. Write following birthdays to acknowledge gifts from friends and family and thank them for their generosity. When responding to a wedding invitation using the enclosed response slip, enclose a short note thanking the bride and groom for the invitation. You should write a thank you letter following an interview for a job, in order to express your gratitude that the interviewer took the time to consider your application. You may send a thank you letter following anniversaries, christenings, engagement parties and upon leaving school.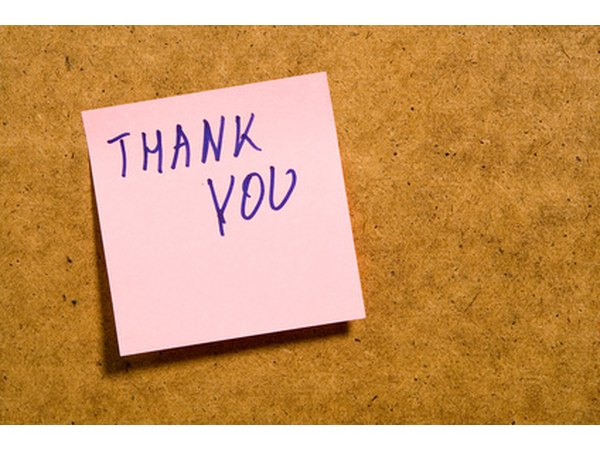 thank you image by Aleksandr Lobanov from Fotolia.com
A thank you letter should include a number of components in order to meet the rules of good etiquette. Firstly, the letter should begin with an expression of gratitude for the recent service, whether it be a gift, an interview or being included in an event.
The letter should continue with further information. For a thank you letter relating to a gift, the note should go on to say how useful it is, or how much you have used it so far. For a letter to an interviewer, the letter can continue to further elaborate on your suitability for the role, and any further information that you perhaps neglected to mention in the interview.
The letter should conclude with a reiteration of your thanks.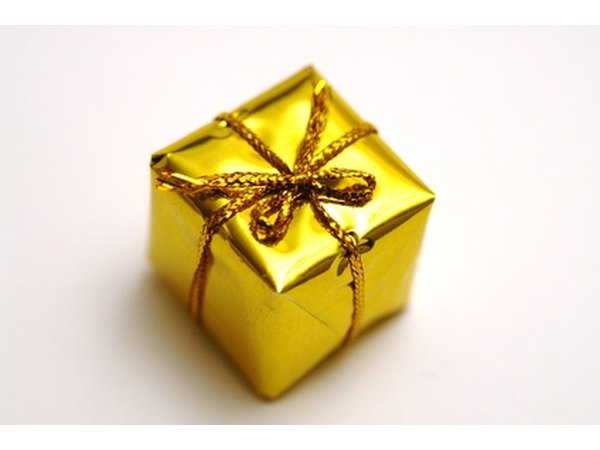 gift image by Horticulture from Fotolia.com
There are a number of benefits to writing a thank you letter. Firstly, it displays basic good manners, and the recipient will no doubt be delighted to receive your note recognizing her generosity. It strengthens your relationships with the recipient, and encourages her to engage in some form of communication with you, enhancing friendships.
When writing a thank you letter to an interviewer, your business reputation will be enhanced, and you may be regarded more favourably by potential employers. It displays integrity and professionalism, as well as giving you a chance to further emphasise your suitability for the job you applied for.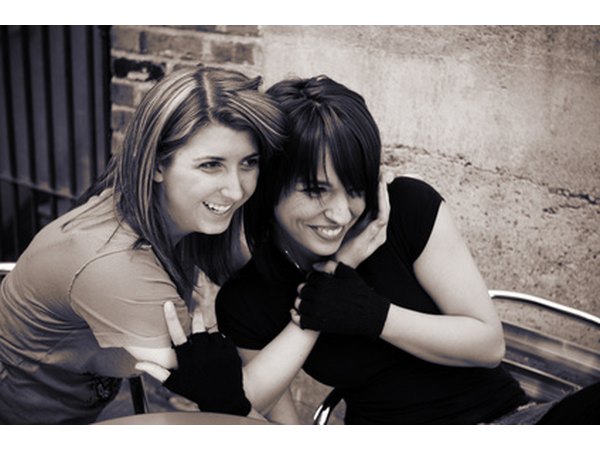 friendship image by Mat Hayward from Fotolia.com
A thank you letter should--if possible--be sent within 24 hours of the event being responded to. While thank you notes via email are acceptable, it may seem more formal--especially in a business context-- to send a letter; and this will also prevent your email from being lost in the thousands that are sent daily.
Address your letter directly to the person who hosted the event or who gave you a gift, and craft it to be individually tailored to the recipient, meaning that templates with spaces for handwritten insertions does not meet good thank you letter etiquette.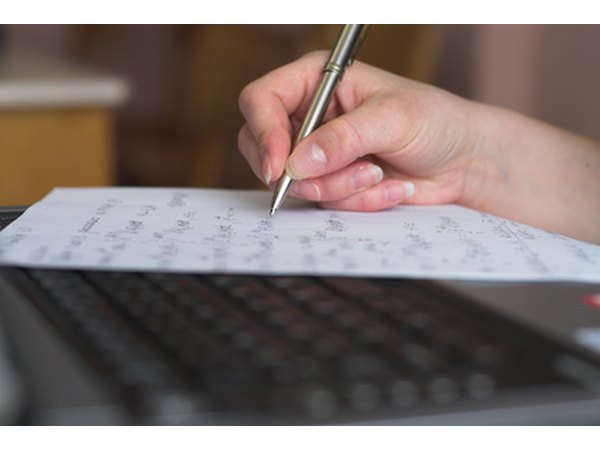 handwriting, formulas image by Petro Feketa from Fotolia.com
While in many cases, a handwritten note may feel more personal to the recipient--for example, when being thanked for a gift--in a business environment the letter should be wordprocessed. In this instance, a handwritten thank you letter will seem dated and unprofessional.
Perhaps more important in the professional realm, spelling and grammar mistakes can negate the positivity of sending a thank you letter, and--in a worst case scenario--change the interviewer's perception of you.
However, the most common thank you letter mistake is not sending a letter at all. This can suggest ingratitude, rudeness, and--in a professional environment--run the risk of the interviewer forgetting about you and the skills that you have.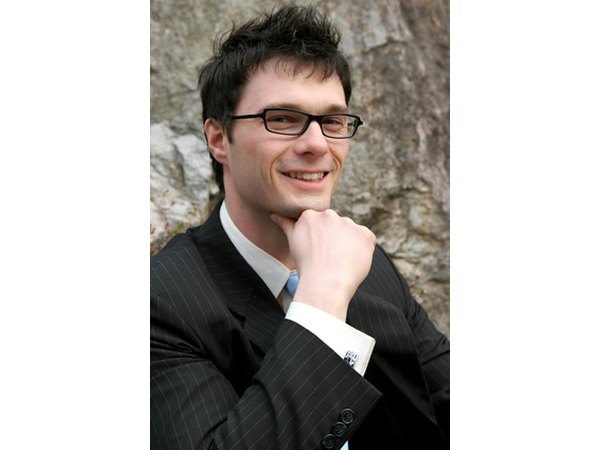 businessman image by Gina Smith from Fotolia.com
Promoted By Zergnet