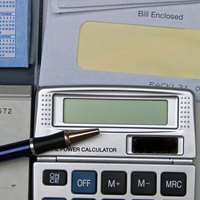 Whether you choose receive a paper bill or decide to receive your bill electronically, there are a number of things you need to look for. Often, the information specific to the account will be one side of the page, with the other side being a constant reminder of the terms and conditions. No matter how familiar you think you are with your credit card bill, it is always a good idea to review it thoroughly each billing cycle.
Basics
Each credit card bill will have some basic information, which should be displayed very prominently according to the newest credit card rules. This includes a place for the balance and minimum payment, as well as an address to send payment to, and possibly an explanation of alternative payment methods. The due date is also very important to avoid late fees.
New Additions
Since February 2010, credit card companies have been required to include several new features on credit card bills. This includes the true costs and the length of time it would take to pay off the bill if only the minimum payment were made, as well as a phone number for a credit counseling service. This helps people manage their money better and shows them the true costs of their payment habits.
Activity Log
Traditionally, credit card statements list all credits, or payments, and all purchases made during the period covered by the billing. Remember that any purchases or payments made between the end of the billing period and time you receive your bill will affect your available credit line. Each line item on the activity log shows the date of the transaction, whether it be a purchase or payment. Some companies also show contact information such as phone numbers for merchants, which could be helpful in the event of a disputed bill.
Schumer Tables
For years, tables have been included with all credit card bills and credit offers, outlining the terms and conditions in an easy-to-follow format. These are called Schumer tables. Those tables were recently been expanded and they now provide a better idea of all the conditions associated with your account.
Cash Advances
For some people, one of the more confusing aspects of a credit card bill can be the fact that cash advances are listed separately on the activity log. Many companies charge higher fees for cash advances, sometimes even a different interest rate. This helps the consumer understand exactly what the cash advance cost is.
Annual Percentage Rate
On many types of accounts, the annual percentage rate, or APR, is fixed and will not change over time. If you have a variable rate or are late on a payment, the rate may change. Therefore, always check the APR each month to make sure there have been no changes. The APR should be listed prominently with the rest of the basic information.