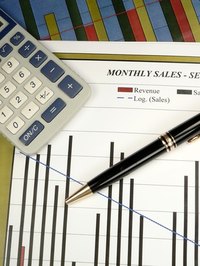 Hybrid debt is not technically debt at all. Instead, it is a term that investors used to describe particular securities that flow between debt and equity. These securities tend to be rarer than purer versions of securities, and are more popular on the financial market. Hybrid debt may also be known as a hybrid security or hybrid instrument.
Definition
Hybrid debt is a particular investment instrument that has features in common with both debt, like bonds, and equity, like stocks. Businesses incur debt when they borrow money from investors whom they promise to pay back at a later date, or create bonds. Businesses sell equity when they create stock, which is ownership in the company sold in shares which investors can then trade and use to earn dividends. Hybrid debt, like these two types of investment, is used by businesses to raise money for projects.
Convertible Bonds
Convertible bonds are hybrid debt that start out as a debt instrument just like normal bonds. However, businesses include an option with the bond that allows investors to switch the bond to a certain number of shares of stock, turning it into equity. The investor is not required to make this transition, and the option is dependent on time frames or business actions.
Preferred Stock
Preferred stock is another common type of hybrid security. This instrument is a type of equity that allows investors to fund a company, but does not actually give investors ownership in the company or generate dividends from company success. Instead, preferred stock pays a fixed dividend every quarter according to a par value of the stock (or dollar worth of the stock as per the company), and is similar to the interest rate of a bond.
Benefits
Hybrid debt is very popular among investors because it gives them an extra chance to earn profit. A wise investor with convertible bonds, for instance, can earn shares at a discount price by converting at the right time, as long as the stock price increases later on. Investors holding preferred stock are paid before any others if the company fails, making preferred stock less risky than common stock. Other hybrid debt options offer similar flexibility and protection.
Considerations
Hybrid debt tends to be rarer than normal instruments, and companies often charge more for their extra options or dependability. Just because the debt can be switched to equity, or vice versa, does not mean it should be, and investors can actually lose money by using options at the wrong time. Companies impose many limitations on when and how hybrid debt can be used.