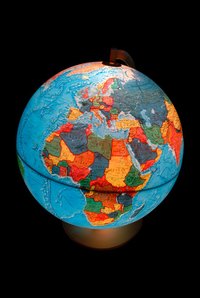 The purposes of diversity training are far-reaching for businesses. However, it is no secret that business owners and managers want to understand both tangible and theoretical purposes for diversity training for staff. Training initiatives can be expensive, so benefits must be clearly outlined for training to occur. Good diversity training can provide both tangible and ideological shifts in your business that will promote your bottom line and improve employee relations.
Morale and Tolerance
Diversity training in the workplace can help to improve people's understanding of diverse cultures and viewpoints thereby promoting tolerance. Businesses have found that comprehensive and interactive diversity training can improve morale and promote inclusion amongst employees, which contributes to cooperative efforts on work tasks. Without some kind of diversity training, companies risk intolerance of varied methods of communication, which can lower employee understanding and compassion and negatively affect productivity and morale. The importance of high morale and employee satisfaction is not a secret to most managers and CEOs, and diversity training can help ensure that all members of a staff feel understood and valued.
Respect
Diversity training, if administered properly, helps to promote respect amongst employees. This is best tempered by a strict no-tolerance policy by the employer in terms of discrimination and harassment claims. Respect is crucial for any work environment but must be tempered by education of differing cultural, racial, gender, or sexual orientation considerations to be fully effective. Lack of respect in the workplace contributes to higher levels of legal action because of harassment and discrimination charges. However, understanding of various differences and more importantly, similarities, promotes greater respect of one's contribution and merit as a worker.
Legal Concerns
One of the major reasons employers find themselves investing in diversity training is the threat of legal repercussions because of harassment or discrimination charges. Diversity training sends an implicit message to employees that the promotion and adherence to Equal Employment Opportunity laws and regulation will be expected by all employees. Diversity training helps to position an organization as an active member in protecting the rights of its employees and thus improves company image and community reputability.
Team Building
Diversity training can help promote team building in the workplace if it is administered by a knowledgeable facilitator. Comprehensive diversity training goes beyond simple written exercises and involves all aspects of communication to help to drive home the importance of workplace diversity inclusion. There is some debate as to whether diversity training is truly effective in combating workplace discrimination. This is largely because of poor diversity training programs that do not facilitate active participation amongst all employees. For diversity training to be fully effective, it must be experienced by all levels of the work team, including management and human resource professionals. If only lower-level or midlevel employees are engaging in diversity training, it sends a divisive message that undercuts the purpose of the training.
Policy Enactment
Diversity training can help to usher in new company policy about harassment, discrimination or intolerance in the workplace. Many businesses are finding it increasingly more necessary to integrate company policy to accompany the U.S. Equal Employment Opportunity Commission policies on discrimination and harassment to help circumvent discrimination incidences before they occur. Introducing a new policy without adequate explanation can cause morale to drop, so diversity training allows the introduction of diversity-enriching policy to be introduced and understood by employees to help support an environment of tolerance and acceptance amongst employees. Some companies prefer to introduce a new policy after diversity training exercises in which employees are active creators of new regulations based on newly attained knowledge from training.