Everyone who works in a nursing home -- administrative staff, nurses, nursing assistants, personal care aides and others -- needs to know the procedures to follow in case of a fire emergency. Fire safety includes fire prevention as well as the ability to respond quickly, calmly and effectively if a fire does start.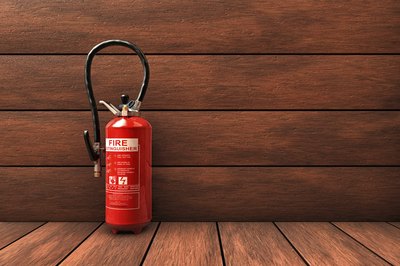 Prevent Fires
The best and most effective fire safety measures involve prevention, so it is important for nursing home staff to note and address any dangers. Potential fire threats include faulty wiring, damaged electrical outlets and smoking materials in facilities that still allow smoking on the premises. When threats occur, they must be fixed immediately. Nursing home workers must also keep residents' clothing, bedding and other flammable materials away from potential fire sources.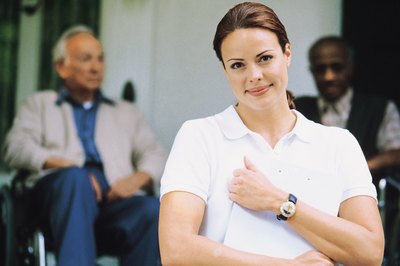 R.A.C.E. if a Fire Starts
The acronym R.A.C.E. stands for Rescue or Remove, Alarm or Alert, Contain or Confine and Extinguish. These actions must be taken by nursing home staff as soon someone detects a fire. Some staff members might help remove patients from areas of danger, while other staff members alert local authorities that there is a fire on the premises by using the fire emergency call box or dialing 911 for emergency services. Workers will learn to contain the fire by closing windows and doors in the area of the fire's origin. Finally, each nursing home has fire extinguishers appropriate for most types of fires throughout the building, and each staff worker receives training on proper use.
Hold Regular Training Sessions
Holding regular training sessions and performing fire drills is the best way to instill and reinforce confident fire safety practices among nursing home staff. When possible, enlist the help of a local firehouse to observe and assist with your drills.