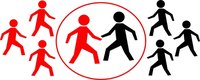 The 20th century ended with a clamor for improved corporate governance. In 2002, Congress passed the bipartisan Public Company Accounting Reform and Corporate Responsibility Act, better known as the Sarbanes-Oxley Act, or SOX.
In a 2003 seminar, professor O. C. Ferrell called SOX the "most sweeping change in corporate governance" since 1934. The "primary public rationale" for SOX, economist William A. Niskanen wrote, was to "restore investor confidence." But corporate governance involves more than investor satisfaction.
Demand
Corporate fraud stirred demands for investor protection. Polls showed that the public had even less trust in business leaders than in politicians. Environmental concerns shined the spotlight on what university president Angel Cabrera called, in a "Bloomberg BusinessWeek" article, "the fallacy that being a steward of the greater good is incompatible with creating competitive returns for shareholders."
Demands for codes of ethics accompanied those for improved corporate governance. Sarbanes-Oxley practically required publicly traded companies earning over $75 million to create codes of ethics for top finance officers.
Types
A code of ethics may apply to leaders and managers only, or it may affect all workers. Journal Communications Inc.'s website lists three separate codes of ethics for board members, employees and financial executives. It also has "director independence standards," a whistle-blower policy and overall "corporate governance guidelines."
Some associations issue codes with which member companies must comply. The Direct Selling Association (DSA) has had such a code since 1975. DSA also has standards which its members' independent salespeople are asked to meet.
Issues
Virtually all corporate codes of ethics highlight the quest for financial probity. This might mean addressing the rights of the shareholders, compensation for executives and directors, risk management or internal and external audit. However, codes may also deal with other stakeholders---workers, customers, suppliers and community members---and they may highlight local or global environmental accountability.
Guidelines
Intergovernmental bodies like the Organisation for Economic Co-operation and Development (OECD) offer principles and guidelines. These may suggest what a code of ethics should contain or what corporate governance might involve. The OECD's recommended principles of corporate governance are ensuring the basis for an effective corporate governance framework; protecting the rights of shareholders; treating shareholders equitably; recognizing the rights of stakeholders; ensuring corporate disclosure and transparency; and creating a responsible and effective board.

Limitations
Codes of ethics cannot guarantee good corporate governance. There are always loopholes. Compliance is never perfect. In "What Will You Stand For?" Jim Lichtman proposes "an ethical business culture." Stephen M.R. Covey, author of "The Speed of Trust," promotes trust, though he does not rule out statutes, regulations and codes. His father, Stephen R. Covey, author of "The Seven Habits of Highly Effective People," agrees. In the foreword to his son's book, the elder Covey says that "The Speed of Trust" shows that ethics is "absolutely insufficient," although it is "fundamentally important and necessary."