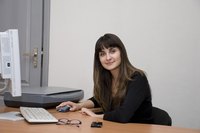 According to Carter McNamara, MBA, Ph.D., "strategic planning determines where an organization is going over the next year or more, how it's going to get there and how it will know if it got there or not." With this in mind, strategic planning involves five core areas of consideration: strategic analysis, setting strategic direction, action planning, communicating the plan and updating the plan. Each of these five areas can be broken down into multiple subsections depending on the level of detail required as determined by the nonprofit entrepreneur.
Strategic Analysis
No nonprofit entrepreneur should launch prior to completing a strategic analysis. This is where entrepreneurs perform the well-known SWOT analysis to determine the Strengths, Weaknesses, Opportunities and Threats (SWOT) associated with their nonprofit business proposition. Strengths and weaknesses identify factors that are under their control, such as what they do better or worse than the competition. Opportunities and threats are external or not under their control. For example, an opportunity may be a new foundation looking to fund nonprofit organizations within a specific time frame. A threat may be the lack of philanthropic donations due to a recent tax increase or the reduction of the nonprofit tax deduction. Many nonprofits fail because they fail to complete their SWOT strategic analysis.
Setting Strategic Direction
Setting strategic direction is goal setting within the parameters and conditions established by the SWOT analysis. The objective is to set strategic goals to maximize internal strengths and external opportunities while minimizing weaknesses and vulnerabilities to potential threats. A well-known goal-setting principle used by business planners and entrepreneurs is SMART. SMART stands for Specific, Measurable, Actionable, Realistic and Timebound. SMART is a "test" each goal must meet prior to being adopted by and communicated to the organization. By meeting this test, the nonprofit entrepreneur will know that each goal is realistic and can be accomplished.
Action Planning
The most important part of the SMART goal-setting principles is "actionable." Goals must be "boots on the ground" actionable. Otherwise, they are meaningless. Too often, organizations set lofty or visionary goals that are not actionable. Actionable goals must ensure that every employee or team member knows exactly what she has to do day by day to help the organization meet its goals. An action plan lays out these steps for the organization and all of its team members.
Communicating the Plan
Communicating the plan is simply writing and presenting the results of the strategic analysis, strategic direction and action plan to key stakeholders, public sector beneficiaries, philanthropic interest and foundations. Since many nonprofits fail due to the inability to raise the necessary funds, writing and presenting the plan is by far the most important part of the strategic planning process.
Updating the Plan
No action plan is perfect. For this reason, every nonprofit organization that launches automatically turns into a learning organization. The organization must evaluate results and update the action plan as required to accomplish its goals. However, although the plan of action may be adjusted, the strategic goals should not change. Otherwise, a major rework of the strategic plan will be required.