Decorative wrought iron columns have been a staple in Europe for thousands of years. Wrought iron initially served a very utilitarian purpose, being pounded into stair railings, balconies, columns and fences. The use of wrought iron for columns made its way to the United States in the 1800s, and early examples of iron columns can be seen in the plantation homes along the east coast. A more ornate early use of wrought iron is evident in the historic homes of the Garden District in New Orleans, where the French Creole influence dominated both in the style of homes that were built and in the more decorative use of iron.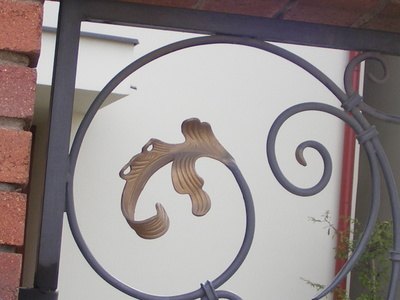 (wrought iron gate image by laviniaparscuta from <a href='http://www.fotolia.com'>Fotolia.com</a>)
Wrought iron has been around for thousands of years, and its use was strictly for safety and privacy for many hundreds of years. Using an anvil, a forge and hot iron, these early iron workers created functional art. Wrought iron columns serve an important structural role, while adding a touch of beauty to the porch. Today's columns follow centuries old traditions, with the Bird of Paradise, rose design, curly oak, classic scroll effect and pontalba being among the favorite patterns.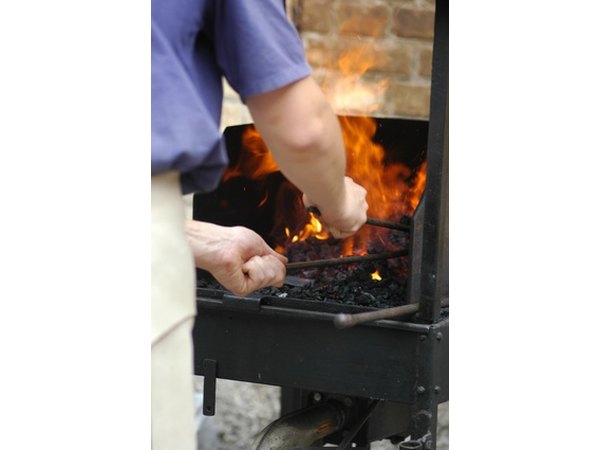 forge et forgeron image by LAURENT VICENZOTTI from <a href='http://www.fotolia.com'>Fotolia.com</a>
When porches began to be built onto homes, to catch the breezes without being exposed to the harsh sunlight, wrought iron was one of the early choices for columns to hold up the overhanging roofline, because of its strength and durability. In some cases the entire porch was made from wrought iron, adding an architectural element to the home.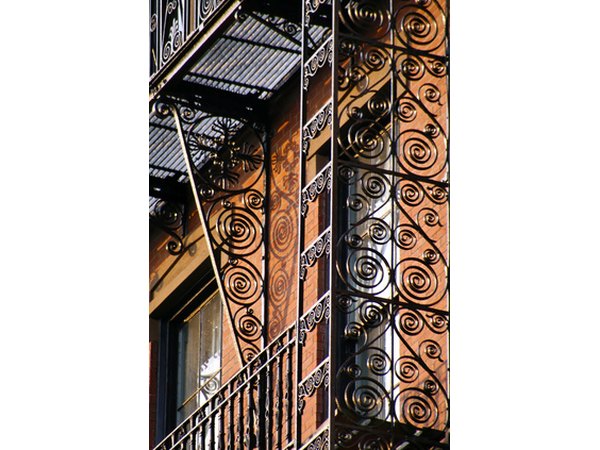 ornate fire escape image by Stephen Orsillo from <a href='http://www.fotolia.com'>Fotolia.com</a>
Today, there is a remarkable variety of artistic motifs from which to choose when selecting your columns, from the refined, classic configurations that are grounded in the Renaissance to the sensual forms of the Art Nouveau period. All have the same basic characteristics of strength with grace, and can be as plain or as intricate as the homeowner desires. Most wrought iron today is made from steel, not iron, but any metal can be pounded into the shape and pattern of early wrought iron, giving the homeowner many looks and styles from which to choose.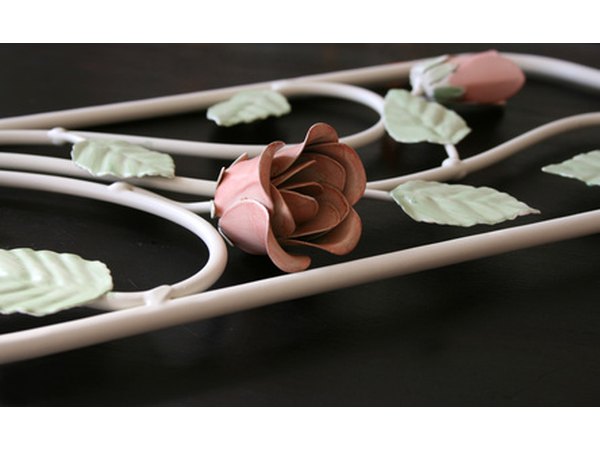 Wrought Iron image by Vanessa van Rensburg from <a href='http://www.fotolia.com'>Fotolia.com</a>
With 20th century advances in both techniques and equipment, today's iron workers are true artisans, building on the traditions of the craft that had its roots in our culture many thousands of years ago. Although many of today's fine workmanship is a recreation of patterns that have been around for all those years, today's technology has freed the blacksmith from his utilitarian role, and allowed for more artistry in the craft. Custom work is a normal occurrence, and a homeowner can have porch columns that truly reflect his own personality and style.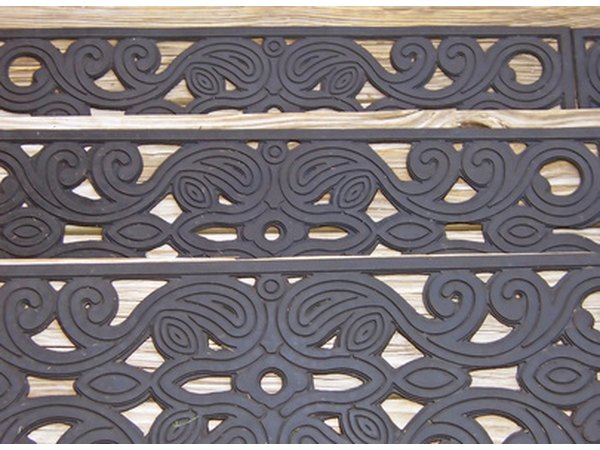 back porch stairs image by palms from <a href='http://www.fotolia.com'>Fotolia.com</a>
Discrimination should be used in selecting wrought iron columns for the home. The design must match the home's architectural style in order to make the columns look like they belong on the porch, and that they're not an afterthought. The integrity of the home should never be compromised, as it was in the 1950s, when wood columns and balustrades were commonly replaced with aluminum columns that had the look of wrought iron. In many cases, the historical character of the home was compromised.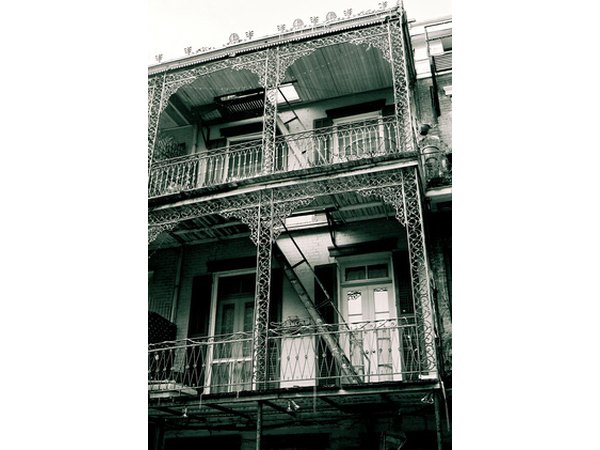 new orleans balconies image by Elly from <a href='http://www.fotolia.com'>Fotolia.com</a>
Promoted By Zergnet