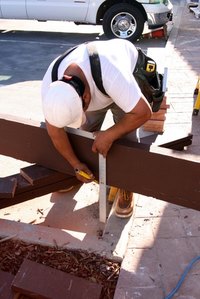 An employee can protect their ability to bring home an income by purchasing a private disability plan. Disability insurance pays the insured benefits when they become sick or injured and are unable to work. There are different types of disability plans available for employees to choose from. By owning a private disability plan, policy owners won't have portability issues that are present in group disability plans.
Types
Employees can purchase a short-term or long-term disability plan to protect their income. Short-term disability (STD) plans can provide coverage for up to two years. STD plans typically have a waiting period, which can last 14 days. The waiting period can be waived under certain circumstances such as visible injuries. Long-term disability (LTD) plans can cover an insured until they reach retirement age. The waiting period for LTD plans can last up to six months.
Benefits
Disability plans provide benefit payments to the insured for a specific period of time while they are unable to work. This allows them to pay their bills and handle any other financial obligations. Individuals who own a private disability insurance plan can take their coverage with them if they change jobs or locations. This is different from group disability plans were coverage can be terminated under the same conditions.
Considerations
Insurers considers many factors when determining to grant or deny an applicant insurance and how much to charge for premiums. Some factors that affect insurer's decisions include the applicant's age, gender, occupation, hobbies and medical history. Also, owners of private disability insurance policies will receive their benefit payments tax-free when they pay premiums with after-tax dollars.
Misconceptions
Benefits from private disability plans do not cover an insured's entire salary. In fact, according to MetLife, payments generally cover 60 to 70 percent of the employee's gross wages. This is done to provide an incentive for employees to return to work. Also, missing work for a lengthy period of time due to injury or illness isn't rare. According to the Council for Disability Awareness, one in seven workers can expect to be disabled for more than five years.
Warning
According to the Social Security Administration, three in 10 workers at least 20 years of age will become disabled at some point during their working years. These types of statistics show how frequently workers suffer disabilities. Also, unlike group disability plans, applicants for private disability insurance plans can be denied coverage if insurers determine the risk is too great to extend coverage.