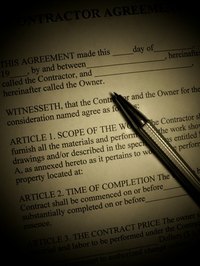 Both loan modification and refinancing are ways to restructure mortgages for borrowers. However, they are different processes and are done for different reasons. They have separate sets of requirements: borrowers in negative conditions use loan modifications, and borrowers whose situations have improved typically try to refinance, as long as interest rates are low.
Loan Modification
Loan modification is the process of working out an arrangement with a bank to create a different loan with an alternate pay structure than the original mortgage. This makes it easier for borrowers to pay off the loan, since the modification typically includes lower payments or a lower interest rate. Borrowers look at this option when they cannot make their current payments, but do not want a foreclosure.
Refinance
Refinance refers to the process of obtaining a new loan on a property, a second mortgage that borrowers can use for a variety of purposes. Many people choose to repay their old mortgage and replace it completely, which is advantageous when interest rates have fallen and they can get a better rate. Others use a refinance to pay off other types of debt or finance large projects.
Requirements
For loan modification programs, borrowers must be unable to make current payments, but still have a job, a steady flow of income and the ability to pay at least smaller payments. For a refinance, the borrower's credit needs to be in perfect condition, with no delinquent payments and only positive changes in income.
Fees
There are fees associated with refinancing. Typically, the same fees that apply to the first mortgage are also required, which means the homeowner will pay several thousand dollars when they attempt to refinance. Loan modification, on the other hand, does not often include many fees, since the goal is to help the borrower afford the loan, not make it harder to pay off.
Lender Shopping
When homeowners look for ways to refinance, they tend to shop around between lenders. This is important because the lower interest rate the homeowner can find, the better a deal they will get when they refinance. However, borrowers seeking loan modification have no choice. They must use the lender that first gave them the loan.