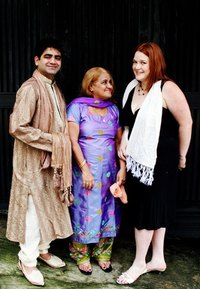 Cross-cultural diversity training is becoming more important as globalization eliminates borders and multinational companies continue to expand in new territories. Unfortunately, cultural understanding is difficult to teach in a classroom. It comes from interacting with other cultures and directly observing customs. Fortunately, many cross-cultural diversity training programs do a good job of simulating real world experiences and are based on experiential learning.
History
Cross-cultural diversity training is a relatively new form of management training. The field has grown significantly since the early 1990s. Globalization has made communication between world economies and workers part of many businesses. New territories, employees and businesses require management to be trained in understanding, working with and managing foreign markets and employees. Cultural sensitivity is extremely important, and companies cannot afford to make mistakes that can be perceived as cultural intolerance.
Significance
Cross-cultural diversity training can prevent many mistakes. It is easy for companies to make blunders because they assume they have knowledge of a foreign market. For example, when United Airlines began running flights to Hong Kong, they gave their passengers white carnations to thank them for flying United; however, for many Asian cultures, white carnations are associated with funerals, bad luck and death. Everything a company does must be reevaluated when doing business abroad, as it is easy to make assumptions that something will be okay when it is not.
Types
There are different types of cross-cultural diversity training. Most training focuses on generic cross-cultural training theories designed to give a manager the skills to succeed in any environment, such as being able to learn about a culture quickly. However, other forms of cross-cultural diversity training focus more on a specific region, country or culture. These forms of training are often taken by managers who are accepting a position in a foreign office. Often, they are accompanied by language courses.
Benefits
The benefits of cross-cultural training are numerous. First, they make employees more culturally aware and sensitive; this facilitates a more positive working environment and efficiency in cross-cultural teams. Employees are better able to understand the communication style of their coworkers and work with them easier due to their cross-cultural training. In addition, companies are able to ensure that their brand's reputation is maintained when doing business abroad, as they have taken steps to be culturally sensitive, which can help in avoiding costly marketing errors.
Experience
There is no substitute for experience. It is difficult to learn about other cultures in a classroom, yet the classroom experience can prepare employees by making them aware of how to be culturally sensitive. Thus, when employees are working in diverse cross-cultural teams, they are able to watch out for behaviors and communications from their team members. The employees are more efficient at observing other cultures, and due to their training can assimilate with them more efficiently.