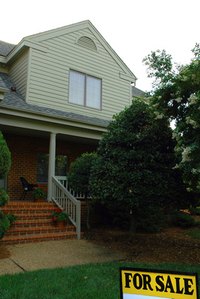 When you are looking to purchase a home, most lenders require 20 percent of the loan's value as a down payment. The rationale behind a down payment is you are less likely to default on your loan when you have a large amount of money invested. However, if you are not able to put 20 percent down, you do have another option, private mortgage insurance (PMI).
What is PMI?
PMI insurance protects the financial institution lending you the money for your home purchase if you fail to make the payments. The PMI company will compensate the lender for taking the risk of giving you a loan should you default on your loan. When you think of the word insurance, it generally means something that protects you in the case of a loss. However PMI is not protecting you, it is protecting the bank. The only benefit to you is it allows you to take out a loan to purchase a home with less than 20 percent down.
How Much Does it Cost?
The amount of PMI insurance depends on how much money you are able to put down for a down payment and the amount of money you are borrowing. On average, PMI costs between ½ to 1 percent of the total loan amount. For instance, according to Money Alert, "on a $200,000 loan with a $10,000 down payment, you might expect to pay somewhere around $85 a month, or about $1,000 a year, in addition to your mortgage payment."
The Homeowner's Protection Act of 1998
After numerous complaints about lenders not disclosing the information regarding PMI and the way to have PMI insurance dropped, the Homeowner's Protection Act (HPA) was passed in 1998. Find Law for Legal Professionals states, "the act requires that a lender must release the borrower from the obligation to purchase PMI when the balance of a loan is reduced to an 80 percent loan to value (LTV), if the borrower so requests." Also, the lender must automatically terminate PMI when your LTV reaches 78 percent of the property's "original value." There are some exceptions to this act including situations when you are exempt from the act entirely. For instance if you have a poor payment history or are considered high risk for defaulting on your loan, it may not be possible to cancel PMI until your LTV is 50 percent of the original amount borrowed, or if you are considered "high risk," you may not ever be able to drop PMI during the life of your loan.
Ways to Decrease Loan to Value (LTV) Ratio
The most straightforward way to decrease your loan to value ratio is to pay more a month towards your mortgage payment than the actual amount due. For instance, if you originally borrowed $100,000 to purchase a house that cost $105,000 and you now owe $83,000 on your loan, your LTV would equal $83,000/$105,000 or 79 percent. Another option is to increase the equity in your home by remodeling or making home improvements. Or if you feel the value of your home has increased due to the economy, have an appraisal done. If the appraisal shows an increase in home value and makes the LTV 80 percent or lower, you can have your PMI dropped.
Automatic and Final Termination
Once you have paid enough towards your mortgage that your LTV has reached 78 percent or lower and you are not late with any mortgage payments, your financial institution under the HPA must cancel your PMI. If for some reason your LTV never reaches the 78 percent point, HPA requires PMI to be canceled as long as you are not behind on your payments, when you are half way through your loan payments. For instance, a 15-year loan is equal to 180 monthly payments, so you are half way through paying back your loan at the 90th month, at which time the bank must terminate PMI.