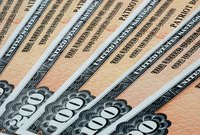 Municipal bond markets are pivotal elements in securities exchanges because local governments, such as states, cities, municipalities, counties and townships, typically engage in financial market transactions to raise money for their operations. In the United States, interest earned on municipal bonds is sometimes tax-free for the investor, depending on the transaction arrangement.
Municipal Bond Defined
A municipal bond is debt issued by a state, city, township or other governmental agency distinct from the U.S. government. These agencies issue bonds to raise cash for short-term operating activities or long-term investments. Short-term initiatives can include paying salaries and employment benefits. Long-term projects might relate to road and bridge construction. An investor who buys a municipal bond receives regular interest payments and principal amounts loaned at maturity.
Municipal Bond Accounting
Generally accepted accounting principles and international financial reporting standards require a municipal bond accountant to record bonds at face (current) value on the date of issuance. For instance, the City of New York issues $100 million worth of municipal bonds, paying interest at 10 percent and reimbursable in five years. The city's treasurer receives $100 million in the bank account. A municipal bond accountant debits cash (asset) for $100 million, and credits bonds payable (liability) for the same amount.
Time Frame
A city accountant may record municipal bond transactions at any time during the year, depending on transactions in which the city is involved. As an illustration, if New York City's bonds pay interest every March 15, the accountant makes two journal entries. First, she accrues interest amount due at the end of the year, even if the city does not send interest checks to investors. She credits interest payable (liability) for $10 million ($100 million times 10 percent), and she debits interest expense for the same amount. On March 15, she makes a second entry--it debits interest payable (to bring the liability to zero) for $10 million, and credits cash for the same amount.
Significance
An adequate municipal bond accounting and reporting system is pivotal for a city or a township, because these types of bonds represent major sources of operating funds, and investors usually evaluate a city's financial statements to ensure that it follows proper accounting and financial reporting rules. The U.S. Government Accountability Office may periodically review a city's books to ensure conformity to federal rules.
Misconceptions
Interest revenue that a municipal bondholder receives from a city may be tax-free, but the city needs to record interest paid and tax credit granted as expenses in its statement of revenues and expenses as well as its statement of financial position at the end of the year.